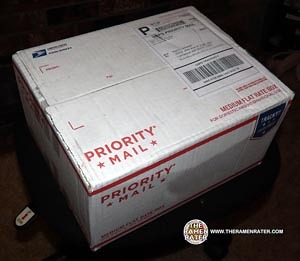 My friend Moses over at Paldo America offered to send some new snacks my way to try. I figure hey – I like South Korean snacks as well as noodles – why not!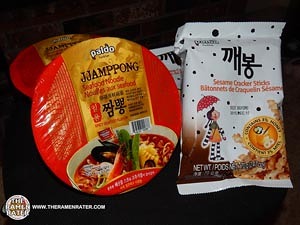 On the left is Paldo's new 'King Bowl' Jjamppong – one I've reviewed here. Excellent stuff! On the right are their Sesame Cracker Snacks. They're like a french-fry length thick crunchy stick with sesame, honey and sesame seed taste – really delicious. Thanks!
Products cooked according to package instructions. Product reviews done prior to adding any additional ingredients.