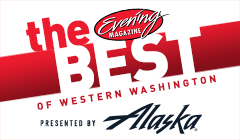 So last year, The Ramen Rater was #5 out of 90+ entrants, thanks to your votes! This year, let's see if we can hit #1 in the Best Of Western Washington Food Blog competition!
Thank you for your ongoing support and readership! I really love putting up new reviews and special interviews and other stuff every day for you!
Products cooked according to package instructions. Product reviews done prior to adding any additional ingredients.