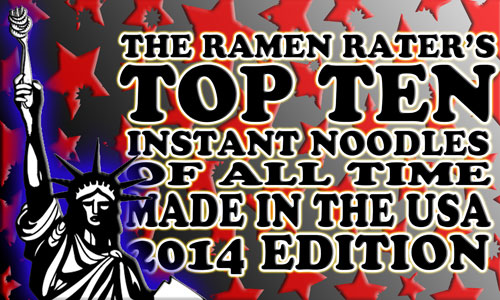 The instant noodle originated in 1958 in Japan, but since that time, they've expanded in popularity all over the world, including of course, the United States. Seeing this, instant noodle companies thought it wise to start building plants here in the 1970s. Since then, many brands operate factories here in the US, mostly in southern California. This is a list of my favorite varieties produced here, encompassing my 1,461 reviews to date. With that, here's your top ten, America!
#10: Nongshim Sir Long Tang Creamy Beef Noodle Soup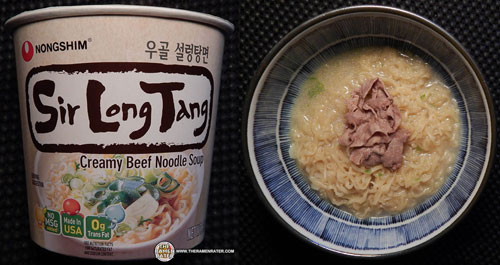 Sir Long Tang is a creamy beef noodle soup. Creamy beef soups are very common in South Korean cuisine – such varieties as Seollongtang and Gomtang feature broth that is made from boiling beef bones for hours and hours. Sir Long Tang has a very nice and rich beef flavor with a great creaminess and excellent noodles. Original review
#9: Maruchan Bowl Hot & Spicy Shrimp Flavor Ramen Noodles With Vegetables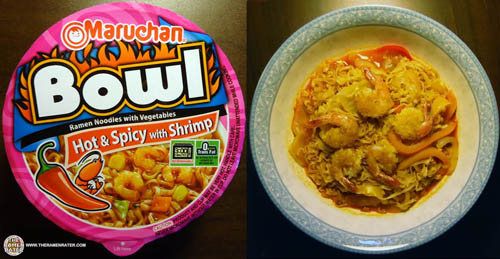 Maruchan has been known for a long time for their Instant Lunch line of noodles cups, but here we have something new for them – bowls! This one stood out for me – it had a 'south of the border' heat to it and was full of noodles of great quality. Spicy, but not so spicy most couldn't handle it. Original review
#8: Nissin Top Ramen Cucharealo Home-Style Picante Chicken Flavor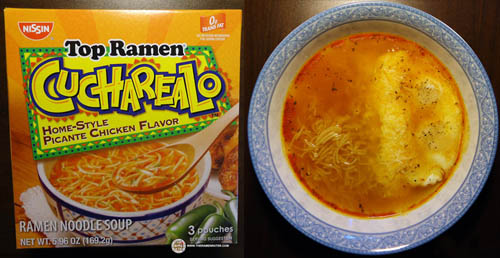 This is a serious fusion: the noodles are short and thin. I remember noodles kind of like these in other products when I was a kid, but always felt like I was getting way more soup than noodles. This one quells that need for more noodles – there's plenty of them. The picante chicken flavor is excellent with notes of chili powder and cumin. Original review
#7: Nissin Chow Mein Spicy Teriyaki Beef Flavor Chow Mein Noodles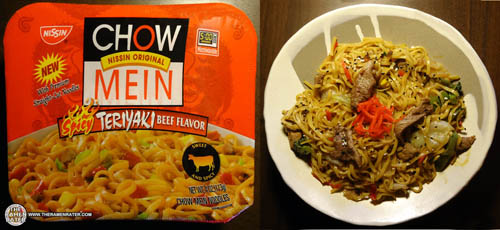 I would have never thought that mixing teriyaki and spicy heat together would work, but it does. The combination is excellent – especially since the sauce coats everything so well. The vegetables hydrate nicely and it's an all around great meal. Original review
#6: Nongshim Chapagetti Roasted Chajang Noodle
Thick, slightly chewy noodles in a rich black bean sauce – excellent stuff. What's also excellent is that you can make it in the microwave. It uses just a little water and the finished product has sucked it all up, leaving you with nice, saucy noodles. Original review
#5: Maruchan Creamy Chicken Flavor Ramen Noodle Soup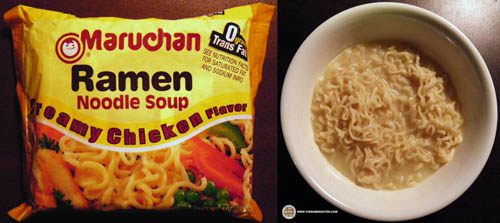 I absolutely adore this stuff. Take your standard instant noodle and add a nice creamy chicken flavor. The broth has a really nice 'stick to your ribs' way about it. Whenever I'm under the weather, this is my go-to comfort noodle. Original review
#4: Nongshim Shin Black Spicy Pot-au-feu Flavor Premium Noodle Soup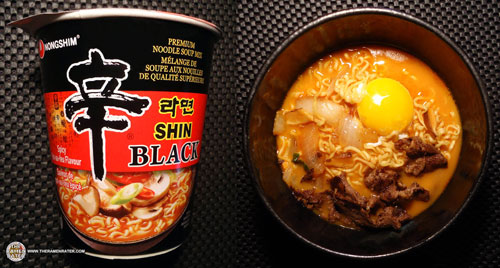 First, Nongshim made Shin Ramyun which is still incredibly popular. Then they upgraded and came out with Shin Ramyun Black. Finally, Shin Black has made it into a cup – and it's really good! Rich beef flavor and real beef along with thick ramyun noodles. Premium stuff! Original review
#3: Annie Chun's Ramen House Thai Coconut Ramen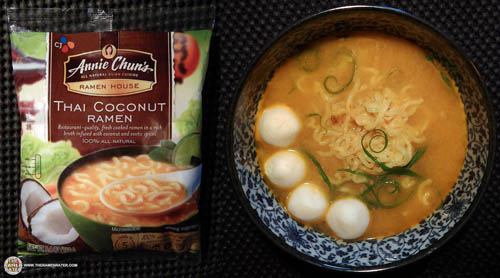 The noodles have a nice fresh feel. What's nice about these like many new varieties is that they do not require refrigeration. The broth is extremely good. I would say this is the best that I've tried from Annie Chun's – it has a nice Thai coconut flavor; I get curry and lemongrass and coconut in there. It's really great stuff. Original review
#2: Nongshim Shin Ramyun Black Premium Noodle Soup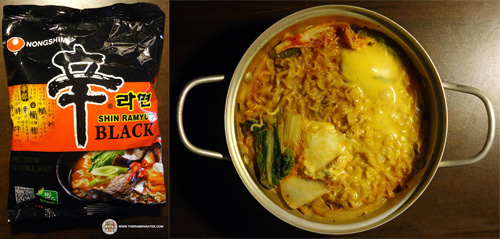 After twenty years of Shin Ramyun, Nongshim decided to upgrade it. Enter Shin Ramyun Black. It has a richer broth, great noodles, and an amazing packet with nice veggies and beef – yes, beef. This one has little pieces of freeze dried beef that spring to life – and have an enjoyable chew and flavor! Original review
#1: Sapporo Ichiban Japanese Style Noodles Chow Mein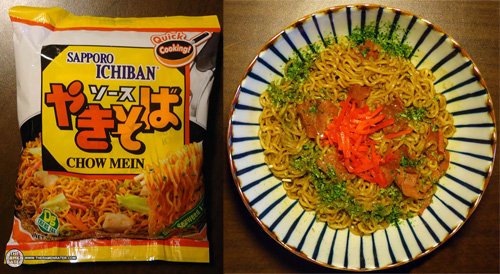 This one requires a different approach to cooking, but it really pays off in the end. The noodles are cooked in very little water, which they slurp up rather quickly. Then you stir in the flavor packet and you've got some exceedingly wonderful chow. The flavor is reminiscent of yakisoba sauce; kind of a Worcestershire sauce thing going on. Then the fun part – a little packet of 'green laver' (powdered seaweed) is supplied for you to sprinkle on top. With it or without it, this one's worth your time to try. Original review
Products cooked according to package instructions. Product reviews done prior to adding any additional ingredients.