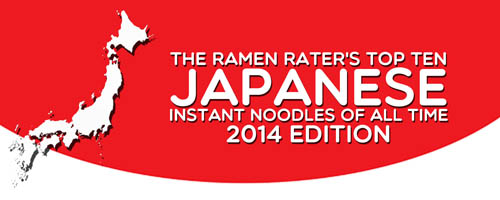 It's only a few days until Momofuku Ando Day, and what better time to introduce the very first Japanese Top Ten Instant Noodles Of All Time list? In 1958, Momofuku Ando initially brought these convenient products to the world. At first seen as an overpriced novelty, they've grown in popularity; 100 billion instant noodle products were enjoyed in 2012! Here are my favorites, manufactured in the instant noodle's birthplace of Japan.
#10 – Nissin Chikin Ramen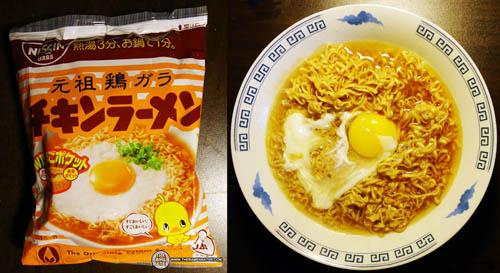 This is the original instant noodle. Nissin had introduced 'Roasted Ramen' in the United States in the 1980s and my mom would cook them al dente and then drain them and fry with scrabled egg. Wonderful stuff! Roasted Ramen was discontinued, but we found out that Chikin Ramen was identical. Thus began my love of the instant noodle. There is no seasoning sachet; all the flavoring is infused into the noodle. Simple and delicious. Original review here
#9 – Acecook Comet Mori Yukino Tan-tan Men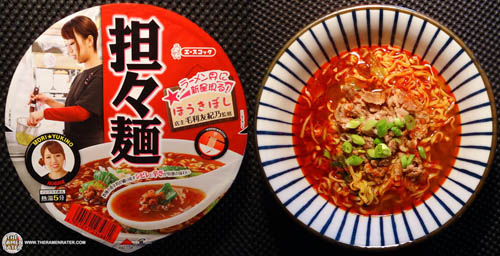 Broad flat premium noodles and a very rich pork flavor broth are the hallmarks of this variety. The striking color and quality ingredients definitely tickled my taste buds. Original review here
#8 – Myojo Ippei-chan Yomise no Yakisoba Teriyaki Mayo Flavor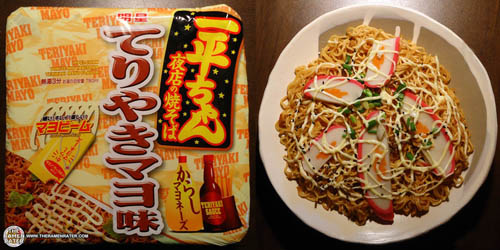 The noodles are thin and light with a soft chew to them and slight crumble to the texture. The flavor is semi-light with a bit of a teriyaki flavor. The mayonnaise somehow mystically binds everything together and gives it that 'greasy noodle' niceness which I find delectable. Original review here
#7 – Nissin Yakisoba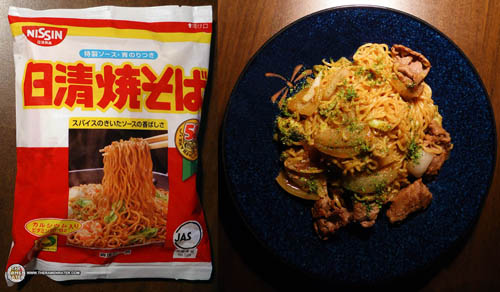 Wowie zowie this is truly great stuff – a great combo of flavor and texture! The noodles have a good consistency – soft with a light chewiness. The flavor is out of this world – everything I would ask for from yakisoba. The seaweed gives it a nice finish. Original review here
#6 – Sakurai Foods Sesame Noodles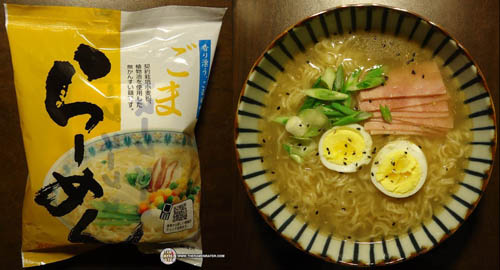 The noodles are absolutely perfect – nice chewiness and perfect gauge. The broth is amazing – deep and luxuriant sesame flavor. It isn't overly sesame flavored; its just the right amount. This is really great stuff. Original review here
#5 – Nissin U.F.O. (Unidentified Flying Object) Yakisoba With Wasabi Mayonnaise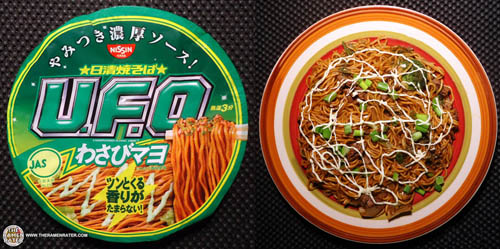 The noodles are plentiful and have a nice texture – they're rounded and kind of fluffy. The flavor is very nice; you start with a standard Worcestershire yakisoba taste. The wasabi mayonnaise has a good 'zing' to it. Of course, this is a very greasy dish, but that's the point. The little sprinkles added a very nice seaweed/saltiness. Original review here
#4 – Sapporo Ichiban Sesame Ramen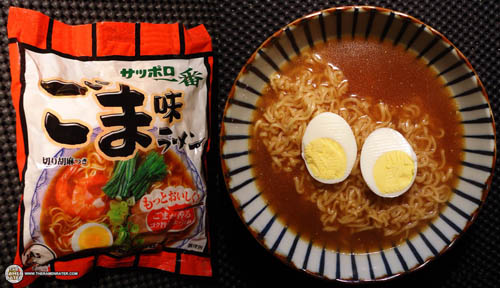 The noodles are very good – the gauge on these is just slightly bigger than your baseline standard instant. Very nice chew. The broth is excellent – has a great sesame taste and doesn't seem like they went overboard on sesame oil; it's just right. The sesame seeds are a nice finishing touch. Original review here
#3 – Peyang Yakisoba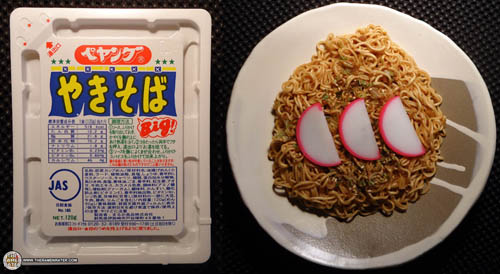 The guy who sent me these said these were 'the soul food of Japan.' The noodles are very light and bouncy. The yakisoba flavor is excellent – not too oily or overbearing. The vegetables come out clean with a satisfying crunch. The seaweed and white pepper give a final bit of flavor – a great accompaniment. Original review here
#2 – Nissin Raoh Backfat Rich Soy Sauce Flavor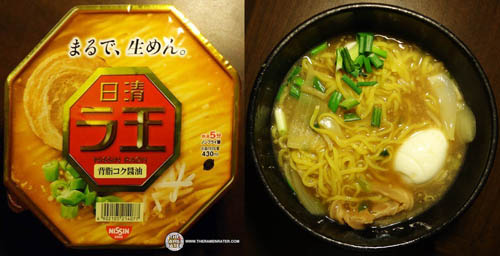 The noodles were very nice – perfect chewiness and consistency. Reminds me of fresh ramen noodle varieties. The broth is strong and has a nice thickness. The broth is definitely rich. Has a deep soy flavor and nicely thicker than normal instant noodle broths. What's more, it comes with a nice piece of pork which hydrates nicely and tastes really food! Original review here
#1 – Myojo Ippei-chan Yakisoba Japanese Style Noodles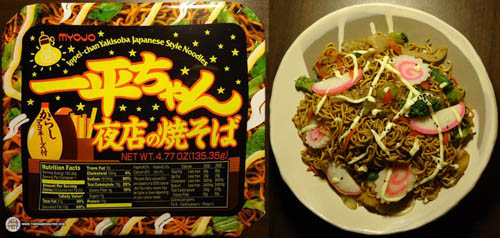 The noodles come out so nicely (and authentically). The flavoring is great. Tastes just like yakisoba sauce, which has a Worcestershire taste with other flavors mixed in like tuna. The veggies? Crunchy cabbage works very well. The finishing touch of the mayonnaise mustard sachet is epic – gives it a nice moistness that has a crisp spicy bite. This stuff is excellent – definitely something I would consider gourmet or premium. Original review here
Products cooked according to package instructions. Product reviews done prior to adding any additional ingredients.