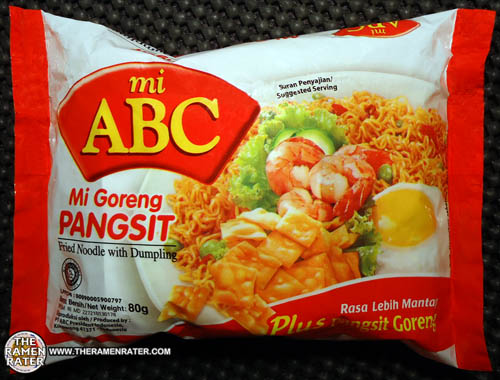 This is a little different – fried dumplings! Basically they're little chips of fried wonton as a garnish. These were present in one of the Eat & Go cups I reviewed earlier. Let's check it out!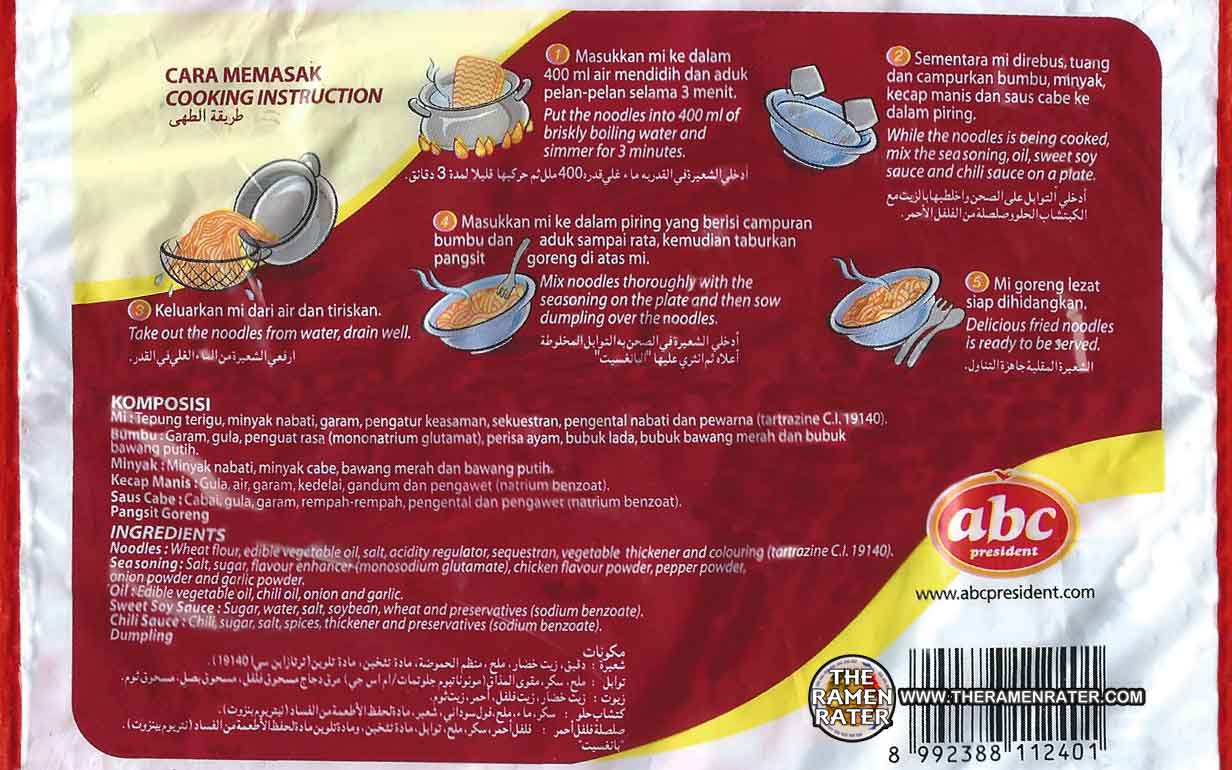 Here's the back of the package (click image to enlarge). Looks to be meat free but check for yourself. To prepare, boil noodles in 400ml water for 3 minutes. During this, put everything but the fried wonton in a bowl. Drain the noodles and mix in with the ingredients in the bowl. Sprinkle fried wonton on top.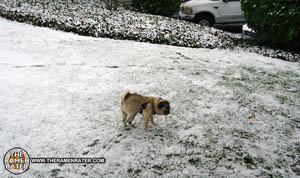 Our first real snow of the year! Otis seems a little cold. Fortunately for him, all the snow should be melted in a couple of hours.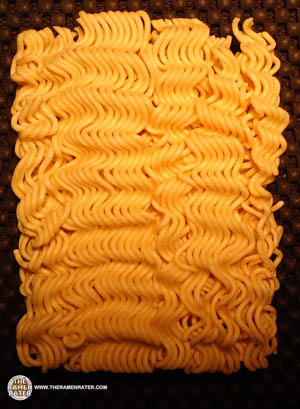 The noodle block.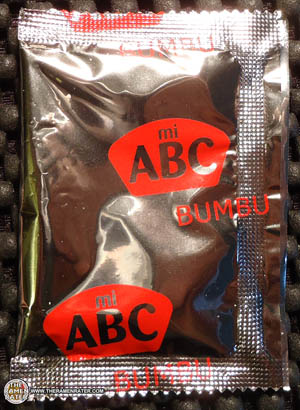 Powder seasoning sachet.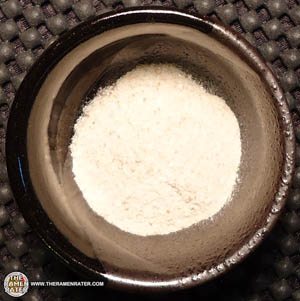 A very light powder.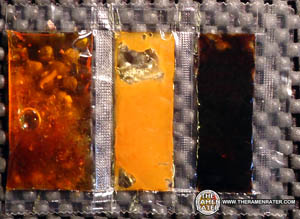 A triple sachet (from left to right): seasoned oil, chilli sauce and sweet soy sauce.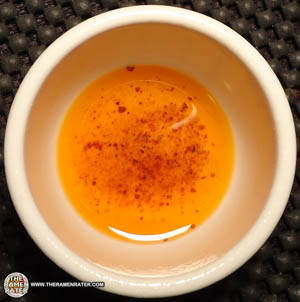 Has a nice onion scent.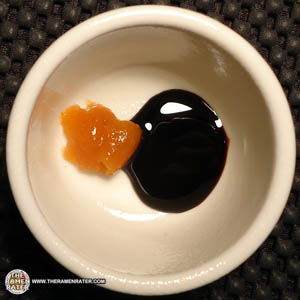 Chilli sauce on the left, sweet soy sauce on the right.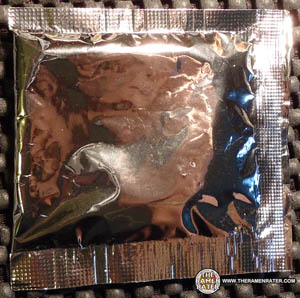 The garnish sachet.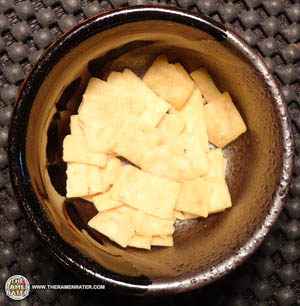 Little fried wonton chips!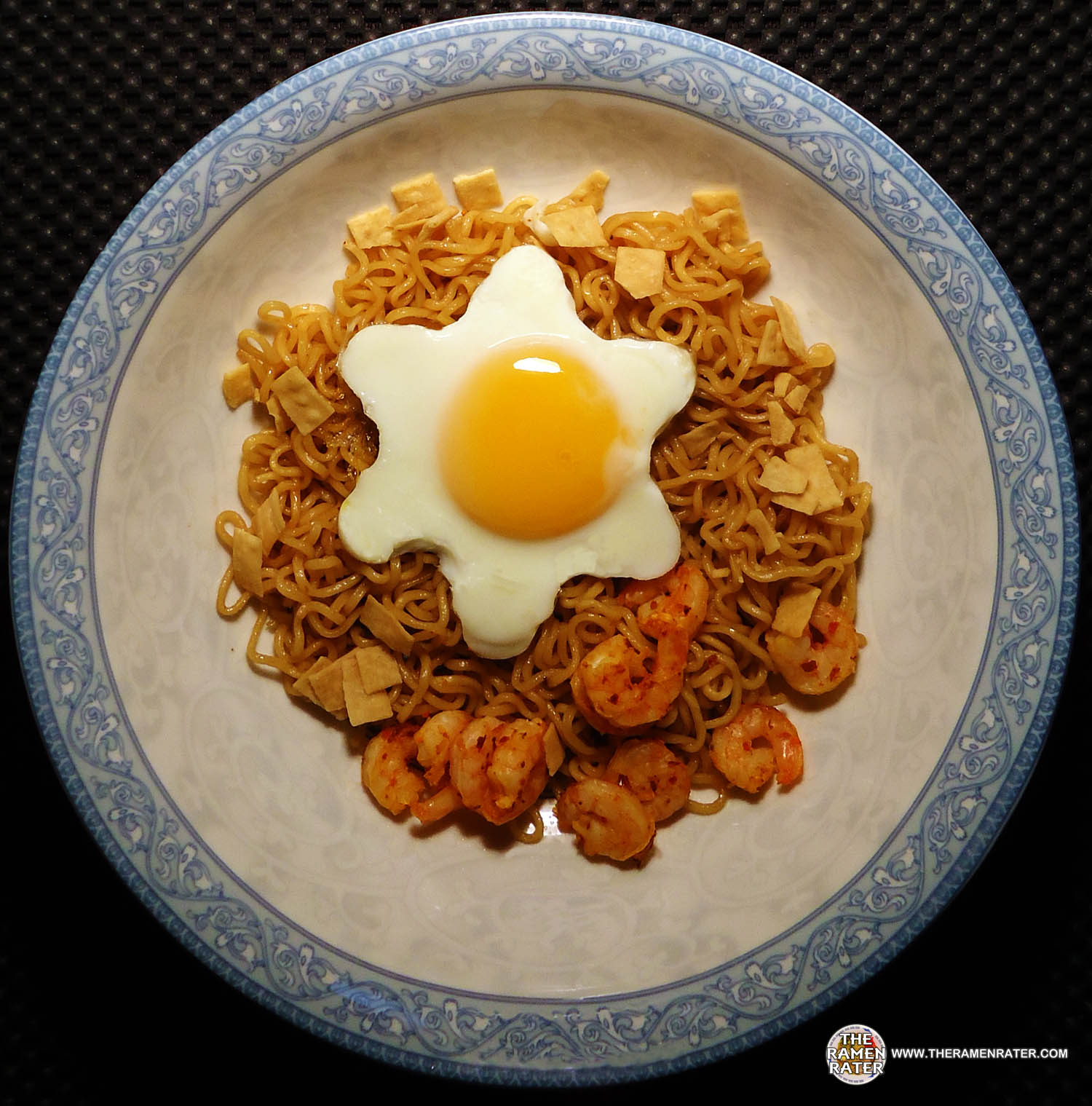 Finished (click image to enlarge). Added shrimp sauteed with a little BonCabe chilli powder and a fried egg. The noodles were very good – just the right texture and chew. The flavor was really great – nice spiciness and sweetness. The fried wonton is really great – nice and crunchy. Everything was perfect – makes reviewing instant noodles a joy! 5.0 out of 5.0 stars. UPC bar code 8992388112401.
---
My good friend Matt B. got me one of these for Christmas – thanks, man! I tried it out yesterday to make my wife a couple poached eggs and it worked really well. I've been buying hard boiled eggs at the store in 24 packs; I am really bad a making them at home. If it does as well with a hard boiled egg as it did with poached, it should save some money!
List Price:
$55.00 USD
New From:
$37.49 USD

In Stock

Used from:
$24.99 USD

In Stock
To think this would only cost $1USD!
Products cooked according to package instructions. Product reviews done prior to adding any additional ingredients.