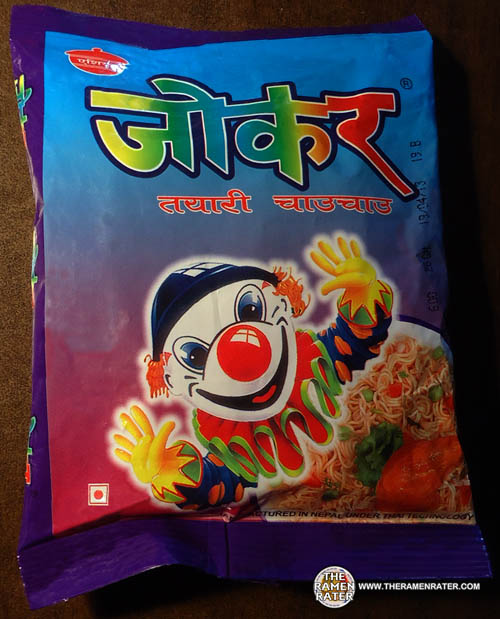 Today, I'll be reviewing something different. I've reviewed snack noodles before that have been made into various shapes, ones that start as a block and you crush and add seasoning, but none quite like these. These are in a small packet and in a block – they're also noodles that have been seasoned already. Asian Thai Foods said that you can simply crush the noodles and have them that way; in fact, it is common that people eat many of their varieties this way – including mixing the seasoning packets and oil packets as well – and eating straight. What I'm going to do with it is add a couple things I've found before in namkeens. Namkeens are basically savory snack foods that are kind of like trail mix – they usually contain nuts, seeds, raisins and all sorts of different things depending on the region. Let's have a try!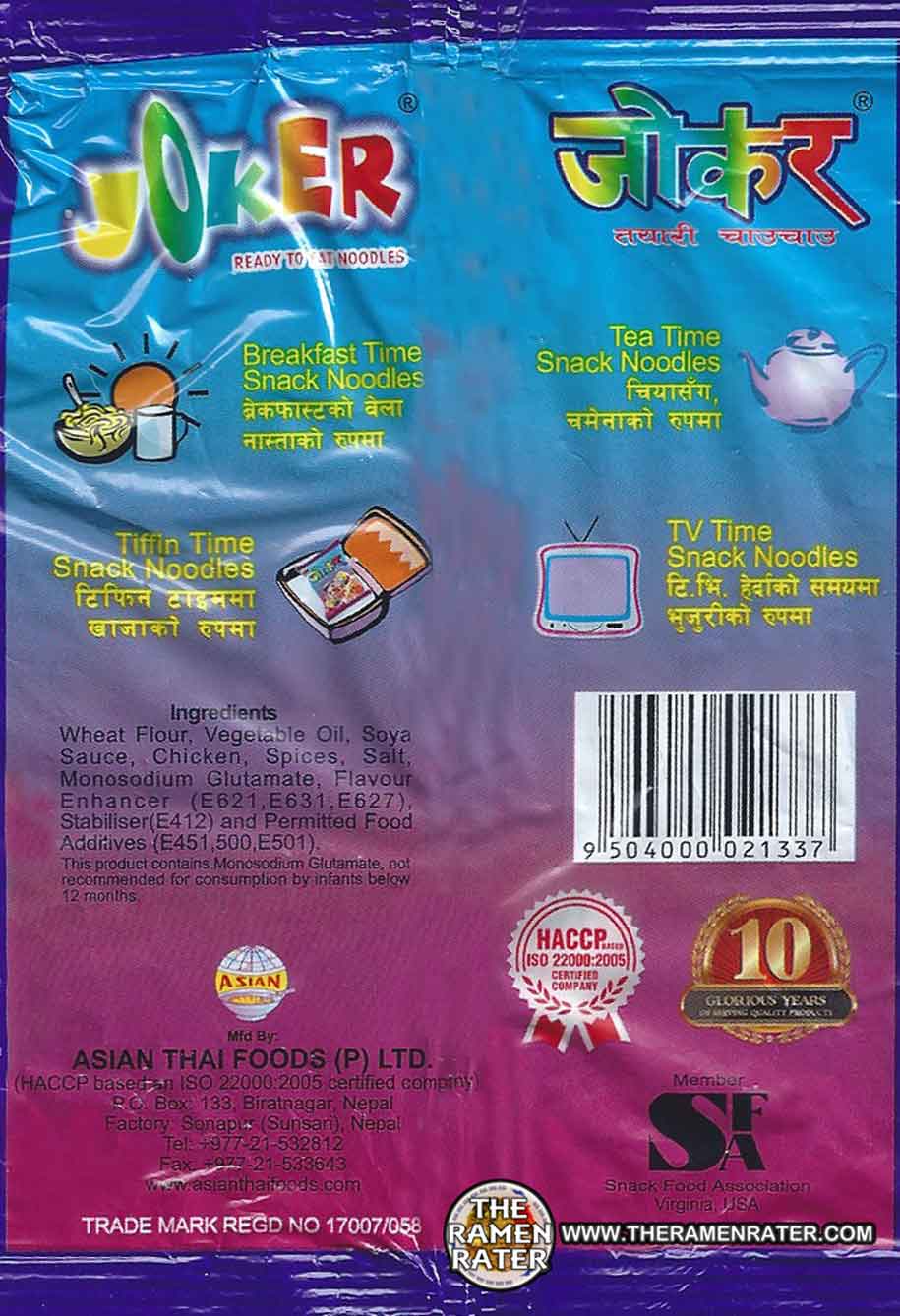 Here's the back of the package (click image to enlarge). Contains chicken.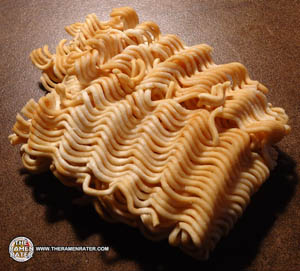 Here's the seasoned noodle block. You simply crush 'em up and eat them!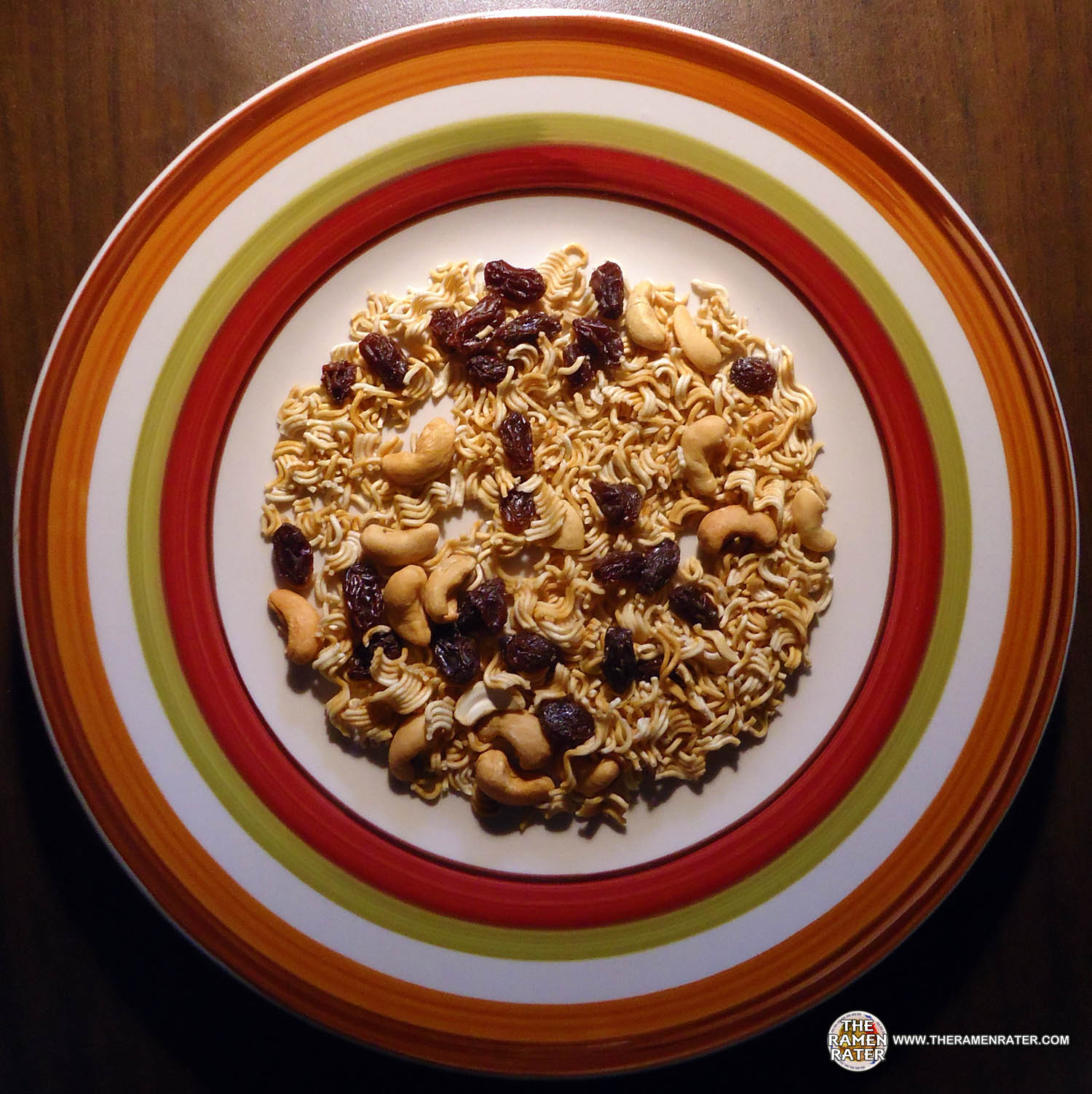 Finished (click image to enlarge). Got a new plate today from my lovely wife Kit! Thank you! Added raisins and cashews. The noodles are crunchy and have a chicken flavor. They're not heavy or oily. I found it much more appealing with the cashew and raisin – pairing with such things really make this snack noodle come to life. You could add sunflower seeds, dehydrated fruits and a myriad of other things. I only give scores based on the original content. 3.25 out of 5.0 stars. UPC bar code
Here's a TV advert for a different snack Asian Thai Foods makes called
Products cooked according to package instructions. Product reviews done prior to adding any additional ingredients.