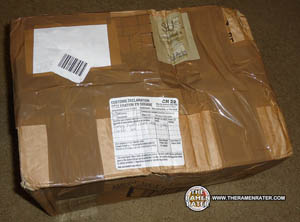 Got this great package from Joe B. who lives over in England – thanks, man! Let's look inside!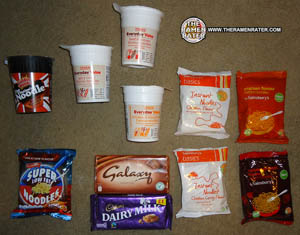 An awesome array of instants! Quite a few store brands I've wondered about as well as a couple nice chocolate bars! Thanks Joe – I'll be sending some stickers your way!
Products cooked according to package instructions. Product reviews done prior to adding any additional ingredients.