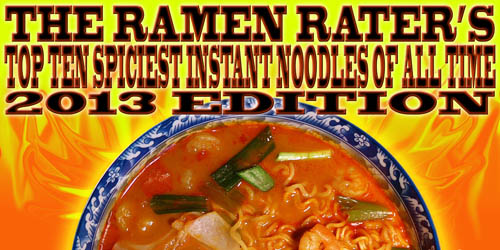 This year, we've got some new fiery additions to this list of spicy and burning hot varieties. If you can find them, you'll be feeling quite the burn! If you think you've found anything hotter or noteworthy of being on this list, please comment below or send me an email. Without further adieu, here's the 2013 picks for the spiciest instant noodles I've found after 1,128 reviews!
#10: Indomie Mi Instan Mi Goreng Rasa Cabe Ijo – Indonesia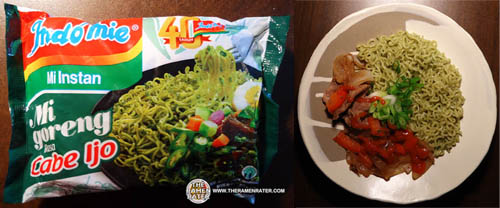 With a spicy green chilli bite, this brothless variety from Indonesia came onto the scene in 2012. It's unique green color is fun to see and it's flavor is top-notch. This is the only green chilli flavored instant I've seen to date. Original review here
#9: JML (Jinmailang) Artificial Spicy Hot Beef – China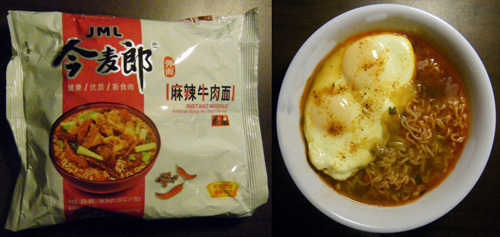 JM also makes a Spicy Beef variety, but this one is Hot Spicy Beef. The title doesn't lie; it's vicious! Along with the fire is a nice hearty broth and excellent noodles. Original review here
#8: Namchow Mee Jang Sour Spicy Chicken – Thailand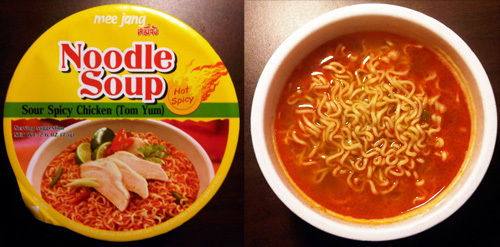 I get a kick out of this one because if you don't look closely, this looks like a happy little chicken flavor noodle bowl. Looks can be deceiving though! The broth is a fiery melding of citrus and chili pepper fire that will test your gumption. Original review here
#7: MyKuali Penang White Curry Noodle – Malaysia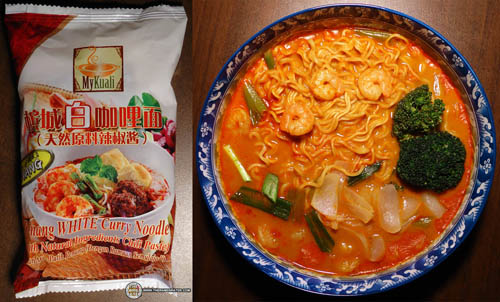 This is Malaysia's first time on any of my top ten lists. This is some really hot and fiery curry. It's also one of the best curry instant noodles I've ever had. The noodles are a little thicker and the curry paste is ample. Original review here
#6: Nongshim Jinjja Jinjja Flamin' Hot & Nutty Noodle Soup – United States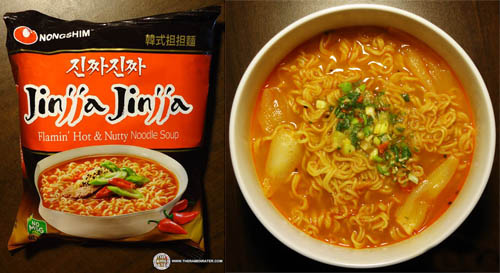 A melange of intense heat, pork broth and a peanut powder packet with little black sesame seeds. This South Korean ramyun is absolutely amazing. First in South Korea exclusively, they now produce it here in the United States as well, so it's pretty easy to come by. Original review here
#5: Indomie Curly Noodle With Chicken & Chilli Paddi – Indonesia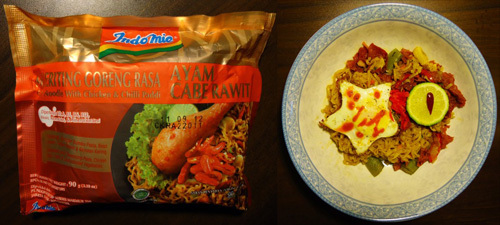 A nice chicken mi goreng with a surprise. The Bird's Eye chilli that lurks within will change your day in a second. The thing could be anywhere in a bowl – but you will definitely know when you've bitten into it – intense, lingering heat will ensue and bring you to your knees. Original review here
#4: emart Dare You! Habanero Jjamppong – South Korea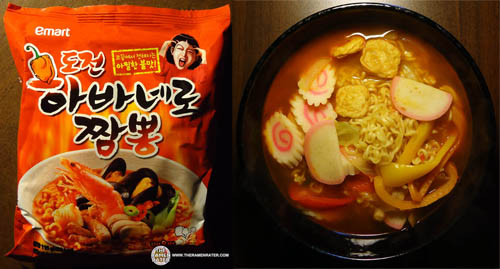 Extreme heat is paired with nice bit of seafood broth and lots of bits of seafood. All the fire and flavor melded together with thick ramyun noodles make it hot as well as delicious. This one comes in at 1,960 SHU (Scoville Heat Units). Original review here
#3: Paldo Teumsae Ramyun – South Korea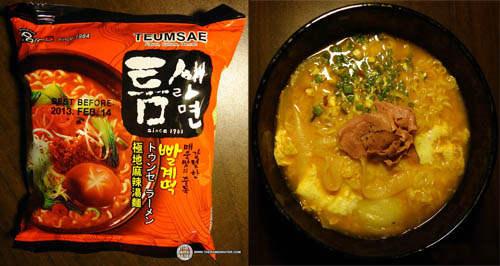 Another South Korean ramyun with serious kick to it. This isn't to be trifled with!  Teumsae has restaurants in South Korea which serve up some seriously spicy fare. I really like the text undernerath the word Teumsae which reads, 'Flavor. Culture. Human' Original review here
#2: Samyang Foods Buldalk Bokkeummyeon – South Korea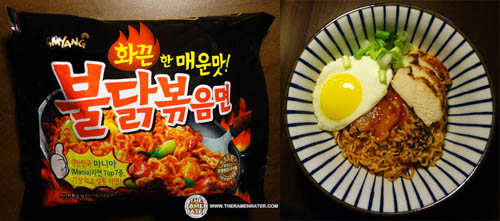 The English translation? Hot fried chicken flavor. This one is yet another brothless variety and it really packs a punch as well as has a nice taste to it. Thick ramyun noodles round everything out nicely and will transmit the spicy sauce to your tongue. Original review here
#1: emart Dare You! Habanero Ramyun – South Korea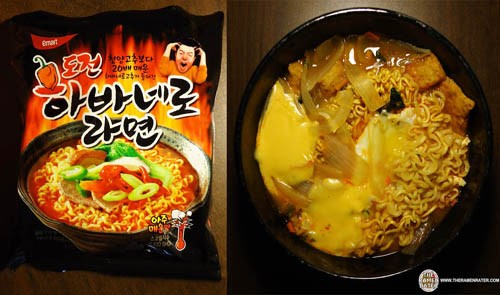 At 5,930 SHU, this variety tops the list for a second year in a row. I think the only way to make something hotter would be to drop in some pure capsicum oleoresin! If you like the absolutely spiciest stuff, this is for you. If not, then you're in for some serious pain. Endure the burn! Original review here
Products cooked according to package instructions. Product reviews done prior to adding any additional ingredients.