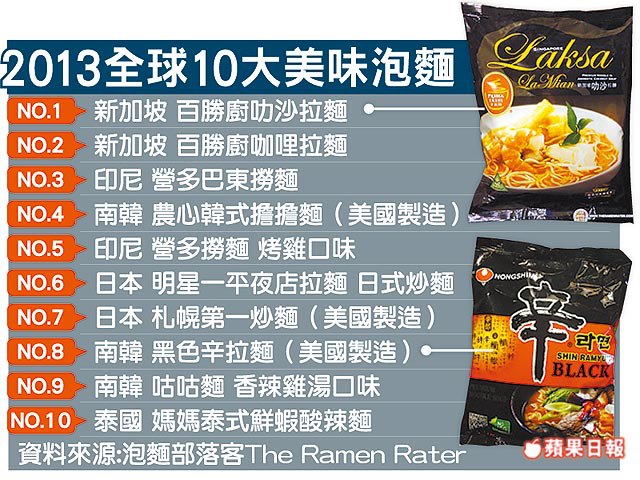 So these last two days have been crazy – so many people from Taiwan just coming in droves to the site and declaring their passion for the instant noodles of their country! You should be proud of yourselves; I'm never going to look at Taiwanese noodles the same again, that's for sure! I'm sure I'll be reviewing more very soon so keep your eyes on The Ramen Rater!
A quick note for new/media people: I'm GMT-7 (Pacific Daylight Time – just north of Seattle). I'm very open to doing interviews to whomever would like to – be it Taiwanese or agencies from other countries. Please contact me via this link and I will reply ASAP. Would really love the opportunity to say hello to all the deicated instant noodle fans out there!
Thank You,
– Hans Lienesch, The Ramen Rater
Products cooked according to package instructions. Product reviews done prior to adding any additional ingredients.