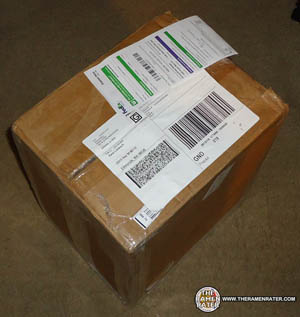 A package from Scott A. over at Nissin Foods USA!
Scott recently traveled to Asia and brought some really neat varieties back for me! Notice that cup on the lower left? That's a King Cup Noodle – it's friggin' huge! The trays on the right are a new line from Nissin Foods USA called Pan Asian Kitchen. Thanks!
Products cooked according to package instructions. Product reviews done prior to adding any additional ingredients.