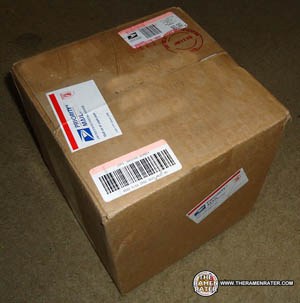 Kristen W. of Arizona sent me some noodles she got while she was in South Korea!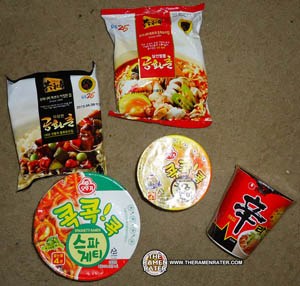 This is a great little collection of South Korean varieties you can't easily find here! Ottogi Cheese Ramyun and Spaghetti bowls – been wanting to try them for a while! The two above are Paldo Korea varieties – I think Rabokki and Jjajang. The Nongshim Shin Cup in the lower right is the South Korean version. Thank, Kristen! Soon as they're made, some The Ramen Rater stickers will be coming your way!
Products cooked according to package instructions. Product reviews done prior to adding any additional ingredients.