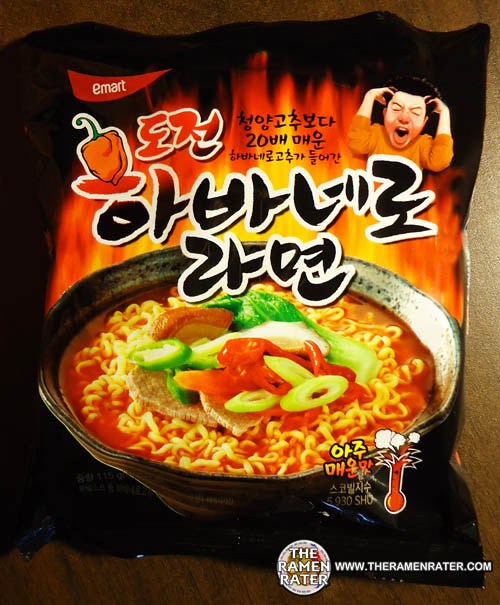 Was thinking about what to have for lunch and the big box of 48 packs of this stuff told me to have one! So I did. Here's the original review I did recently.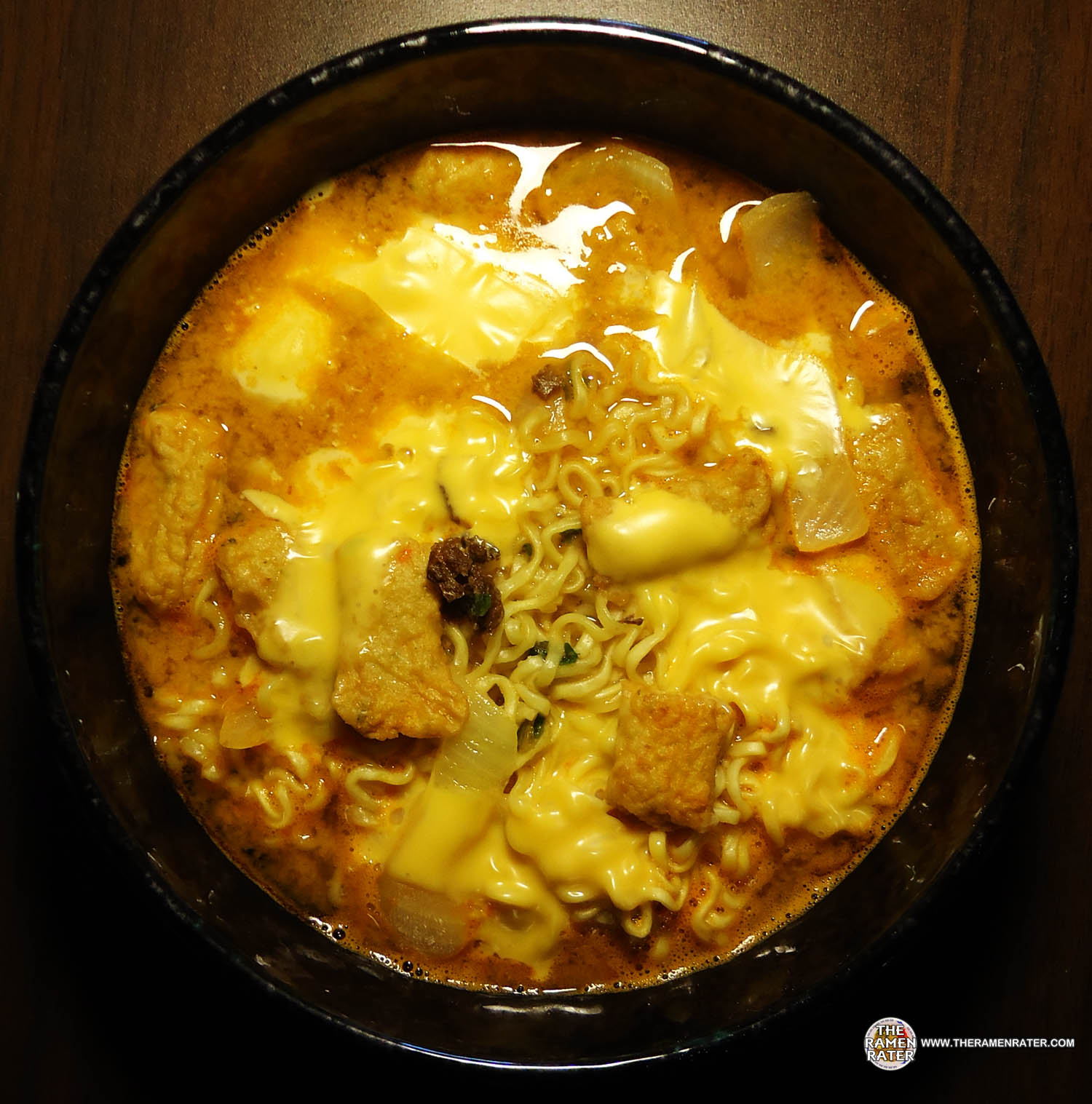 Click image to enlarge. I added sweet onion, a little peanut butter, processed cheese and odeng. Adding all of those things still doesn't put the heat down – pretty amazing! I still say this is the absolutely hottest stuff out there! Top of the Top Ten Spiciest Instant Noodles Of All Time! The noodles are awesome – great quality and chew. The broth is so spicy; words are hard to describe other than by saying wow! The veggies are nice as well. I still am giving this one 3.75 out of 5.0 stars. This is a store brand by the Korean store emart (we've got Walmart, they've got emart). UPC bar code 8801073110564 – you can get it here.
Products cooked according to package instructions. Product reviews done prior to adding any additional ingredients.