Today I watched "Mind Of A Chef," a PBS show (here's a link so you can watch it – it's amazing!) . It has David Chang, who is really great to listen to and watch cook – and ramen is something he definitely has a passion for. Feeling kindred in this respect, I decided to use some of the things I saw in the show to make myself some dinner. I had some leftover frozen Yamachan ramen noodles. I thought these would be a good start, then I used the following.
Base
Swanson 33% Less Sodium chicken broth
Dash Kikkoman light soy sauce
3 small shitake mushrooms (frozen, then boiled for 3 minutes and removed)
black pepper
1 tbsp butter
sweet onion
1 tbsp minced garlic
splash of hite (Korean beer)
Noodles
1 leftover pack from Meet The Manufacturer: Yamachan
Addons
panko and Spade L Ranch Chicken Rub coated chicken breast (baked)
removed shitake mushrooms that have set in a bath of soy sauce for 15 minutes
egg hard boiled for 8 minutes with broth
kizami shoga (pickled ginger)
Here are some pictures of my process: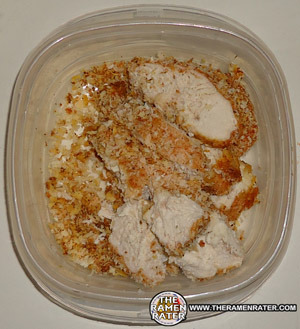 The chicken was the easy part. I was really stoked to find the missin bag of panko I had stashed in the cupboard.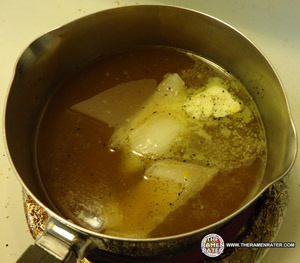 From what I knew and the little I had watched at that point of the show, I figured I was on a good track – hopefully.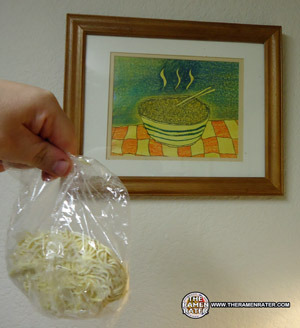 The noodles – I know these are good…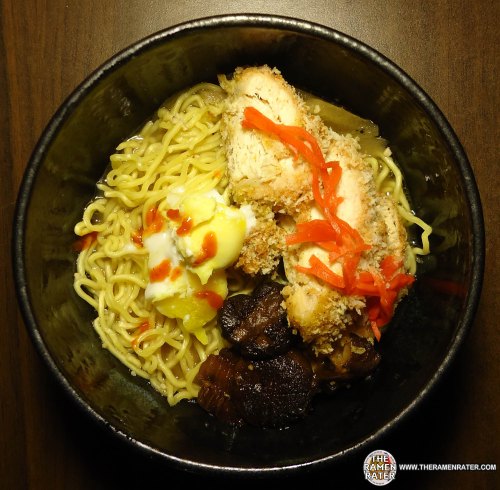 The upshot: don't do this. There is definitely too much of a good thing. While I like eggs and Dua Belibis and all these other things, there came a BIG problem. The shitake mushroom was violent salty. The egg idea was born from seeing Chang using this awesome low temp slow cooker for eggs and whatnot and my egg ended up mostly staying in the shell. The broth did turn out quite alright actually – liked that a lot. I think simmerring the shitake in it for a few minutes really gave it a nice flavor, although it would've made more sense to use a pork broth like in the video. The chicken was awesome – some of the best chicken I think I've made – juice, tender and tasty with the panko and seasoning. The noodles also were exceedingly good. I think this was a case of logic that doesn't work. Say you have two cell phones. The same charger will work for both, right? No, not likely. This was a bowl of incorrect dongles. I think I'll leave this to Mr. Chang for now – maybe with a little more research I'll give it another try. Glad I was the only one who was eating!I should say though this was a lot of fun and I did learn something – boiling shitake mushrooms in a broth really makes the broth taste interesting…
Products cooked according to package instructions. Product reviews done prior to adding any additional ingredients.