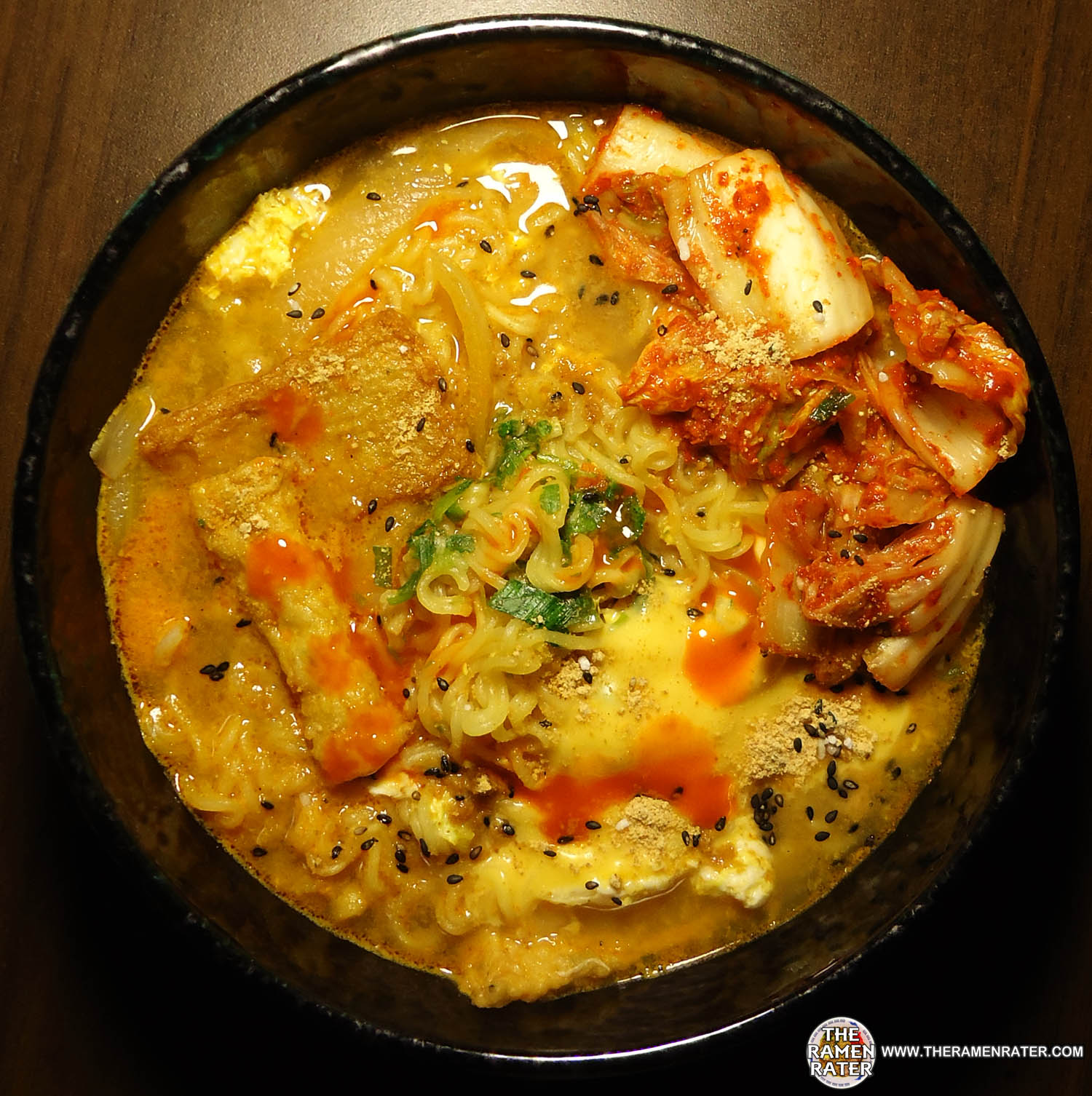 Lunch (click to enlarge)!!!So I decided to have some of the Nongshim Jinjja Jinjja that they sent me a while back for lunch. I've reviewed it before – here's the link. I added a slice of cheese, Crystal hot sauce, some Urashima Sesame & Salt furikake, an egg that I boiled with the noodles, some new odeng and onions. Oh – and of course kimchi! This is the first instant noodle that I devoured with the help of chopsticks! Yep – The Ramen Rater is going to be a chopstick eater! Funny; I wasn't able to use them very well before but I tried them with kimbap, then some yakisoba I had at a restaurant and finally today and I'm stoked! Woot woot!
[AMAZONPRODUCTS asin="B00DSXERRI"]
Products cooked according to package instructions. Product reviews done prior to adding any additional ingredients.