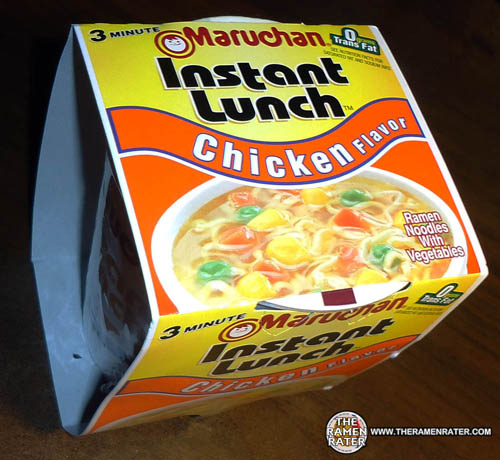 When I recently redid The Big List, I noticed some things. One of them was that I have never reviewed this one, nor it's Beef or Shrimp fellow Instant Lunches! Talk about an oversight on my part… I'm hoping that I'll be able to do a Meet The Manufacturer with Maruchan soon – thanks to everyone who has asked me to do one, it's just I've never been able to successfully get in touch with them. Well, here we go with a close up and personal with Maruchan's Instant Lunch: Chicken Flavor.
Here's the back of the cardboard packaging (click to enlarge).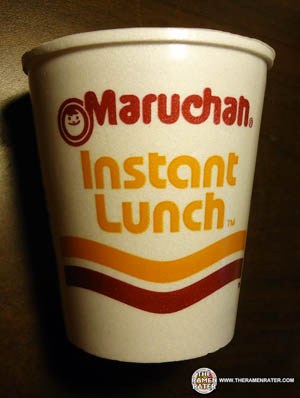 Under the cardboard outer is the familiar foam cup.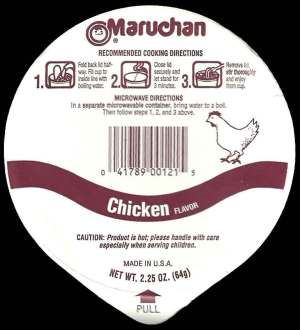 Here's the lid (click to enlarge). Read the lid! It says use a SEPARATE CONTAINER to heat the water and add to the cup – don't microwave the cup!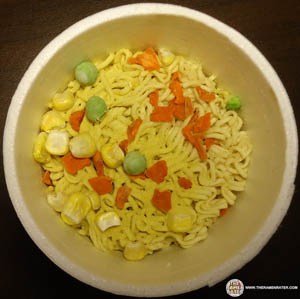 The seasoning and vegetables are right there under the lid; no packets.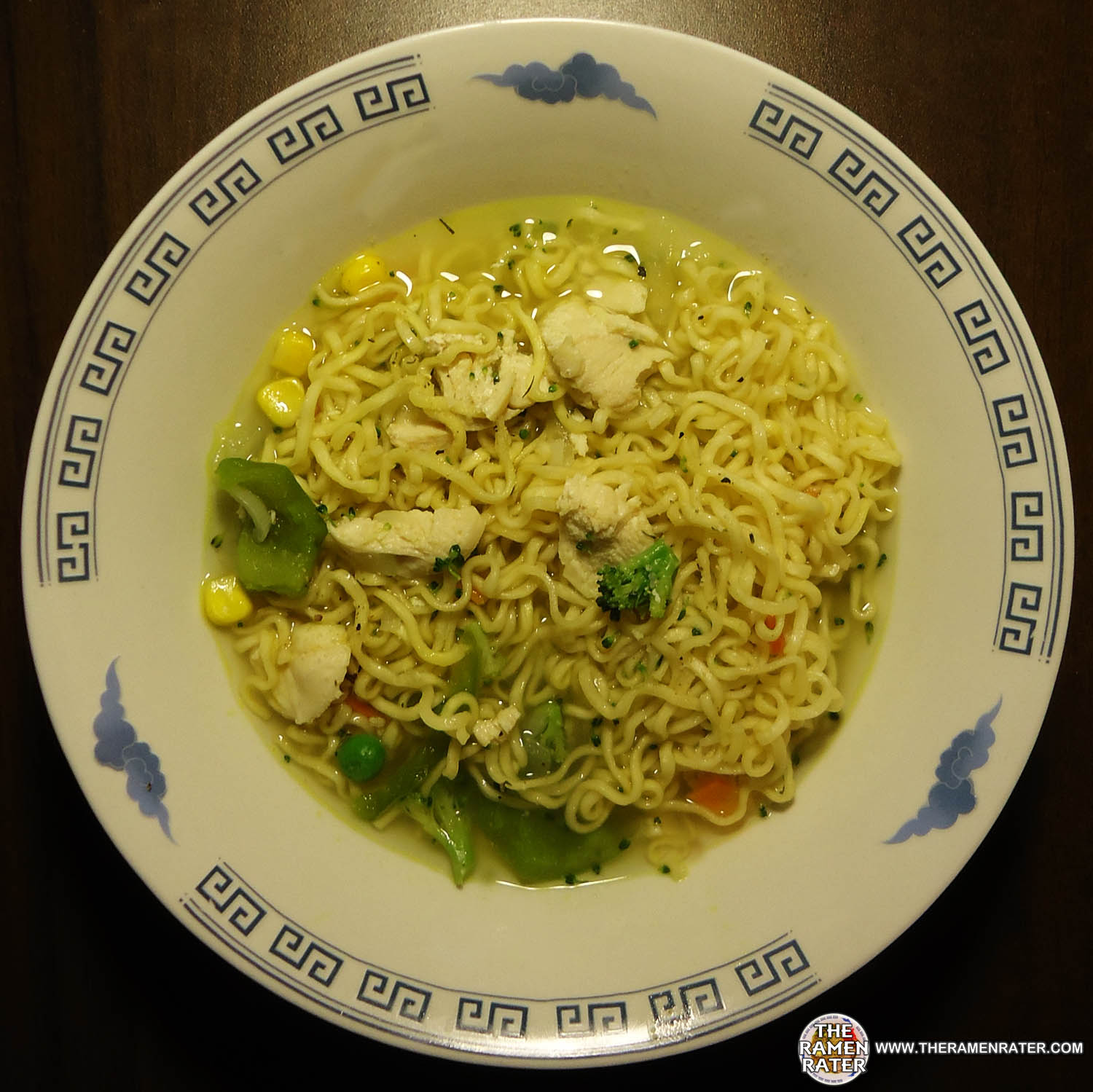 Finished. Added boiled chicken, green bell pepper, broccoli, yellow onion and Krazy Mixed Up Salt. When I stirred the noodles, veggies and liquid initially, there was a kind of frothy foam. The noodles are thin and have a kind of buttery flavor and light texture. The broth has a pleasant, salty chicken flavor and nice color – not bad. The veggies weren't bad either – I think I liked the peas the most, the corn the least and the carrot in between. I could totally enjoy something like this for lunch. 3.5 out of 5.0 stars. UPC bar code 041789001215 – get it here
Products cooked according to package instructions. Product reviews done prior to adding any additional ingredients.