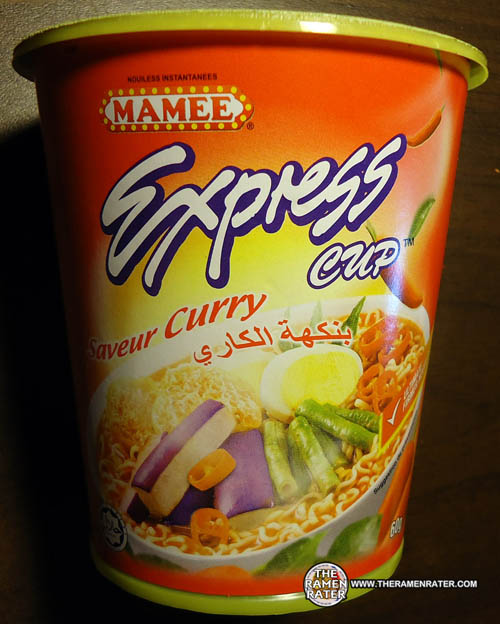 Here's a little curry cup from Mamee. My sis brought it back to me from Canada earlier this year.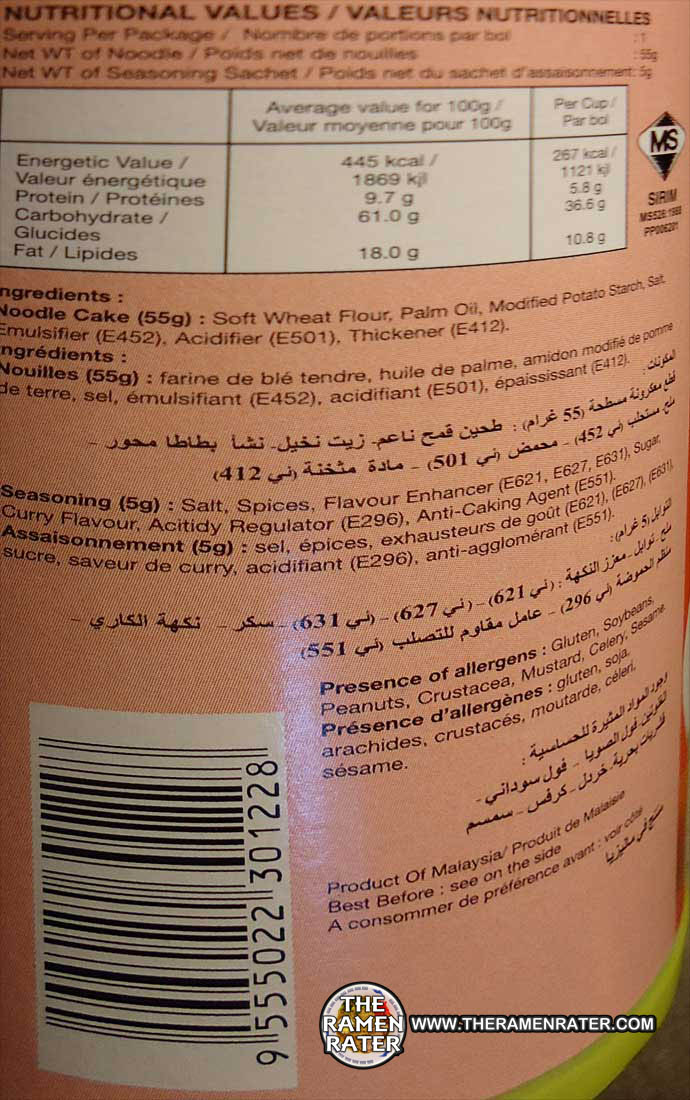 Here's the side panel – excuse the snipping (click image to enlarge).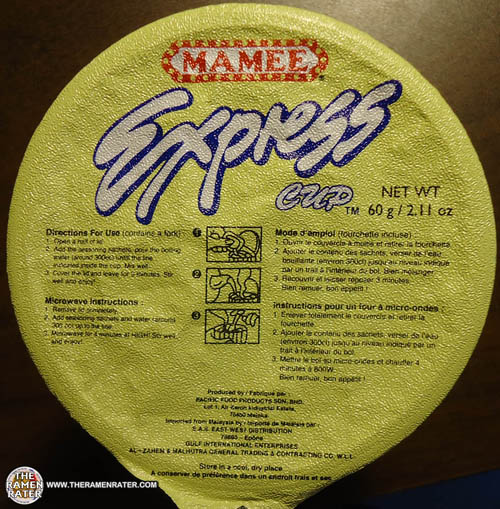 The lid (click image to enlarge).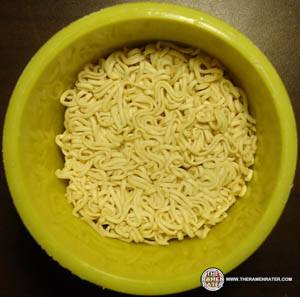 Noodles…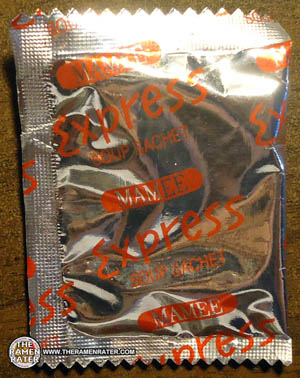 The solitary packet.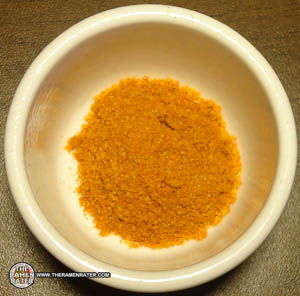 Hooray for curry! Smells good.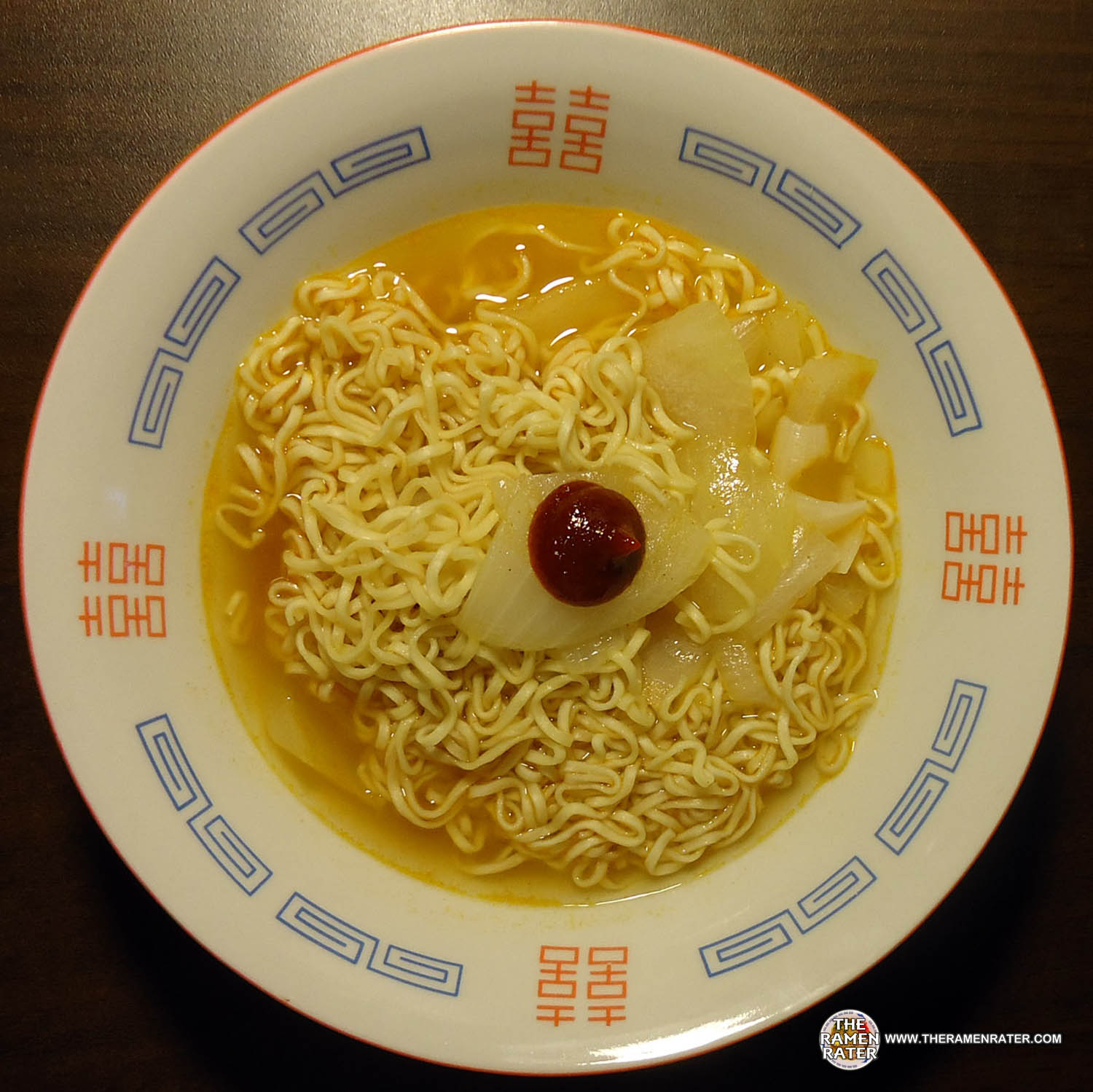 Finished (click image to enlarge). Added some onion and a little Daesang Gochujang. The noodles are pretty bad. The curry flavoring was pretty good in the broth, although it left me wanting more – much more. 2.5 out of 5.0 stars. UPC bar code 9555022301228 .
Mamee TV commercial.
That looks like a long fall – kids, don't try this at home
Products cooked according to package instructions. Product reviews done prior to adding any additional ingredients.