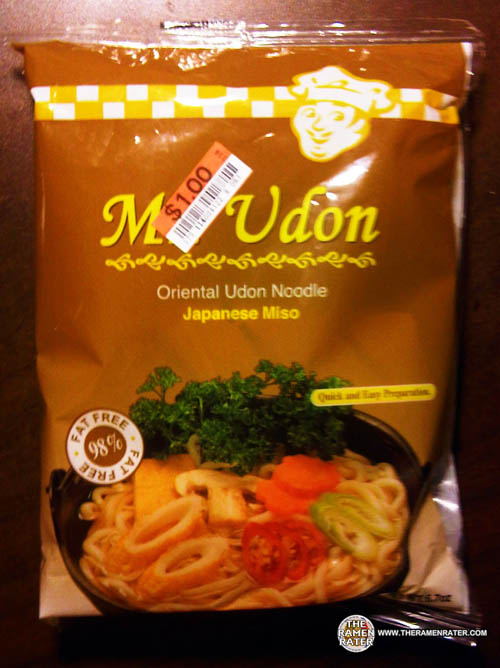 Mr. Udon, I presume? I was looking in the fridge yesterday putting groceries away. A couple sodas wouldn't fit – something was blocking them. Two packs of Mr. Udon noodles  that I got early lasrt year. Hmmm… I wondered if they were still good – May 2012 exclaimed the expiration date! So let's give this stuff a try before it goes bad!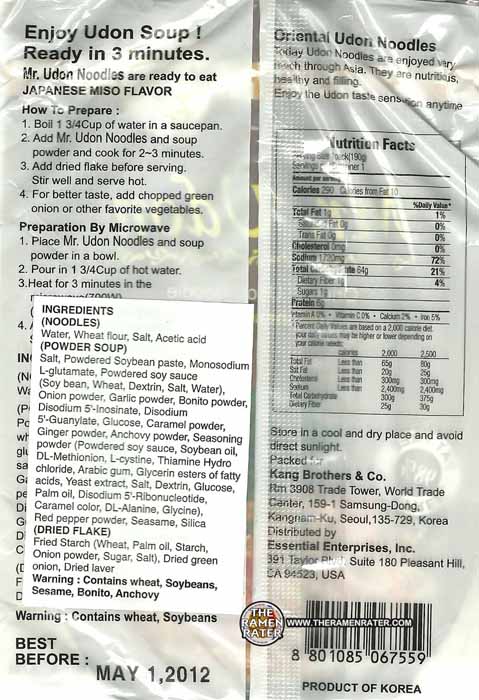 Click image to enlarge. These came from a store called Big Lots that has tons of stuff for cheap – toys, tools, electronics and even food. I noticed the over labeling here – pretty obvious it was added because of the lack in the original warning label.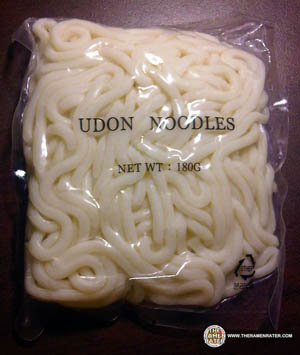 Ah the ubiquitous Mr. Udon fresh noodle pack!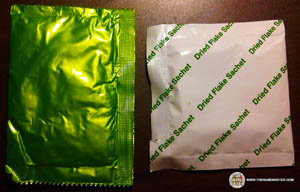 Powder on the left, veg on the right.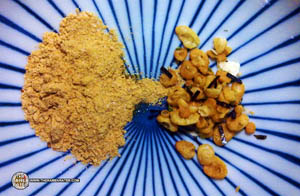 Looks interesting…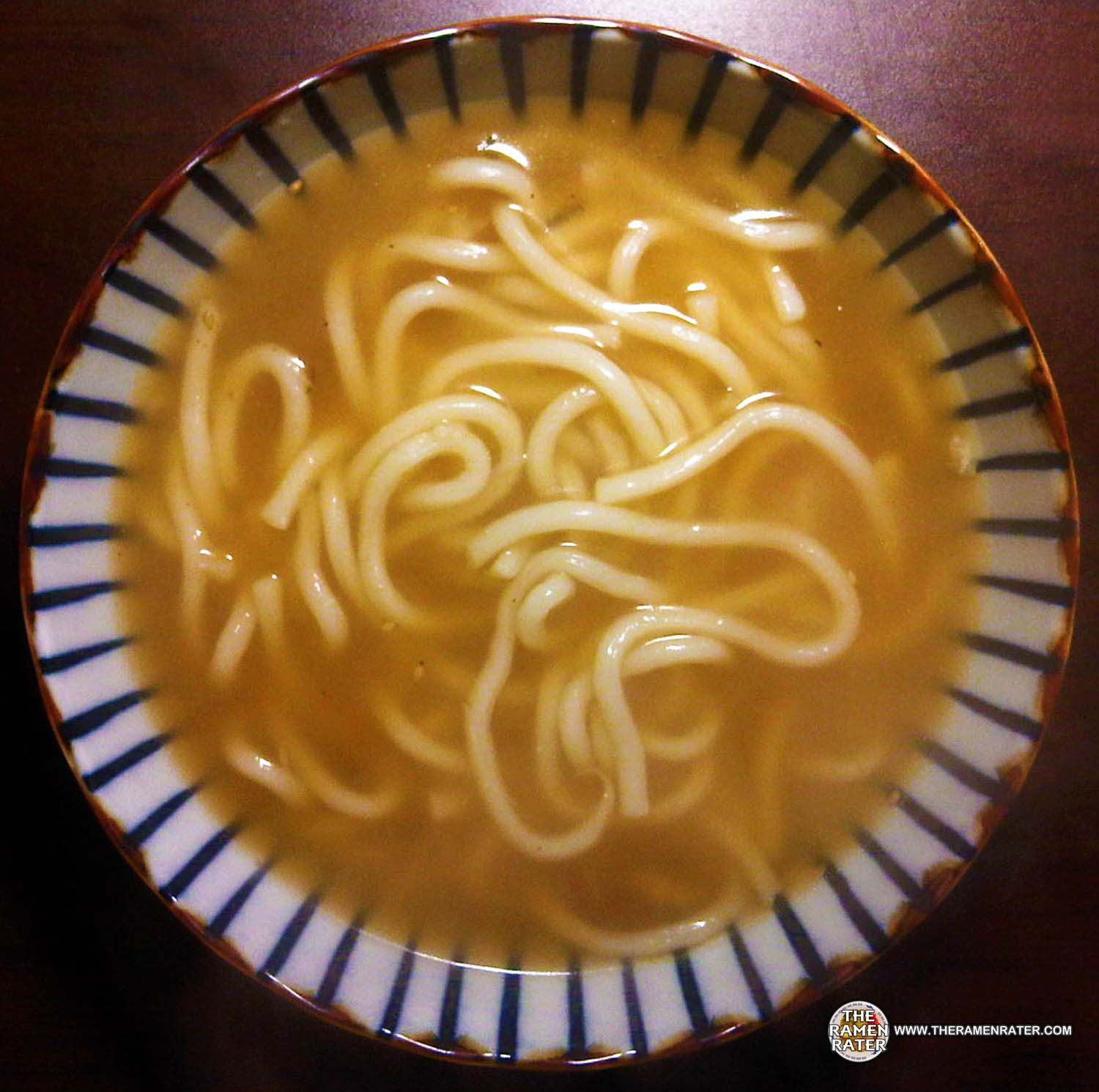 Finished (click image to enlarge). Good noodles – chewy and fresh. Broth is very light. Of this bowl I would call it rather bland and missing something. The miso flavor is so faint and inauthentic, too. It's good stuff, just a little on the weaker side. 2.75 out of 5.0 stars. UPC barcode 8801085067559
Mr. Taco Don Udon
The Double Cheese dollars store in Taiwan
Products cooked according to package instructions. Product reviews done prior to adding any additional ingredients.