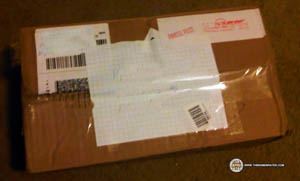 Wasn't expecting any more presents – Christmas is over! A lightweight box… Hmm…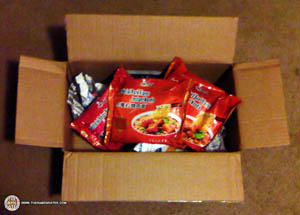 Ah that's right! So a fellow named Chad B. from Highland, Illinois sent me three packs of Master Kong brand noodles! Awesome! I've never tried this brand before – there's pork, beef and spicy beef! I like noodles whose flavor is based on animals that walk on all fours! Seriously, thank you, Chad – some stickers will be on their way to you pretty quick! Please take a picture or two of where you stick em and I'll post them here! I'll be reviewing your donation soon. If you've got something you'd like me to review, email me at [email protected]!
Products cooked according to package instructions. Product reviews done prior to adding any additional ingredients.