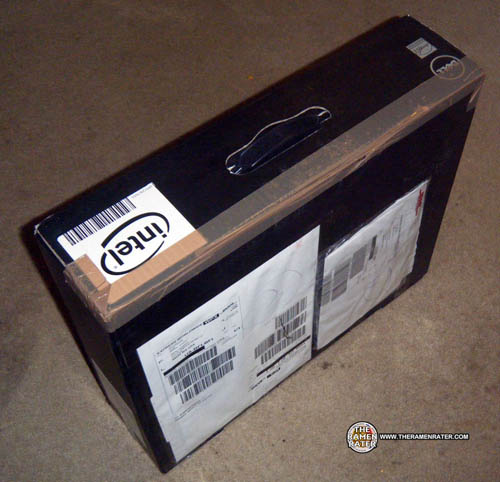 Recently, I got an email from in the UK named Cindy C. offering to send me some instant noodles. I said sure! Well, she really came through and I want to say thanks! Here's the box they came in, a Dell laptop box! When I picked it up and carried it back to my apartment, I was really curious why it was so heavy – surely she didn't send me a laptop!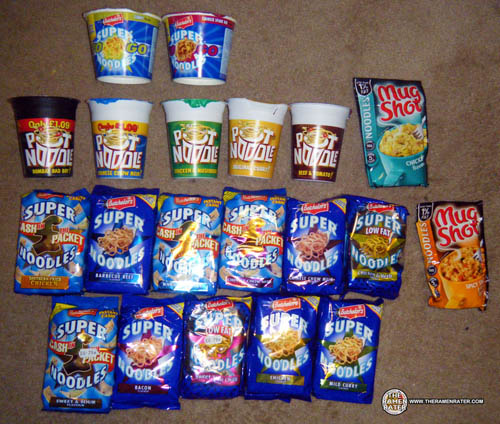 Nope not a laptop! Twenty packages of instant noodles! I've been dying to try Pot Noodle for eons now and looks like this is a good cross section of varieties. There's a ton of the Batchelor's brand as well – the flavors are so different from anything I've ever seen before! Such tastes as Barbecue Beef, Southern Fried Chicken, Sweet & Sour… Well, these will be reviewed one by one! Thanks Cindy C. – this was certainly above and beyond the call of noodle duty! Stickers are on the way from across the pond!
Products cooked according to package instructions. Product reviews done prior to adding any additional ingredients.