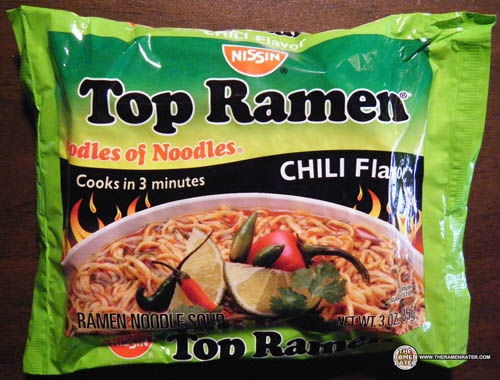 So here's one my lady got for me – chili flavor Top Ramen! So cool – dueling Chili flavor products back to back! Let's rock!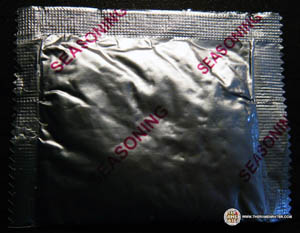 A single packet. How they can tell this from a different packet is beyond me. Amazing.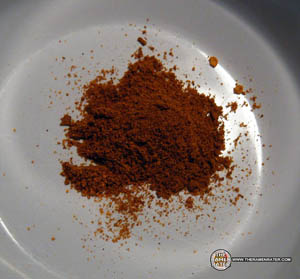 Vivid reddish powder. Has a nice volume too.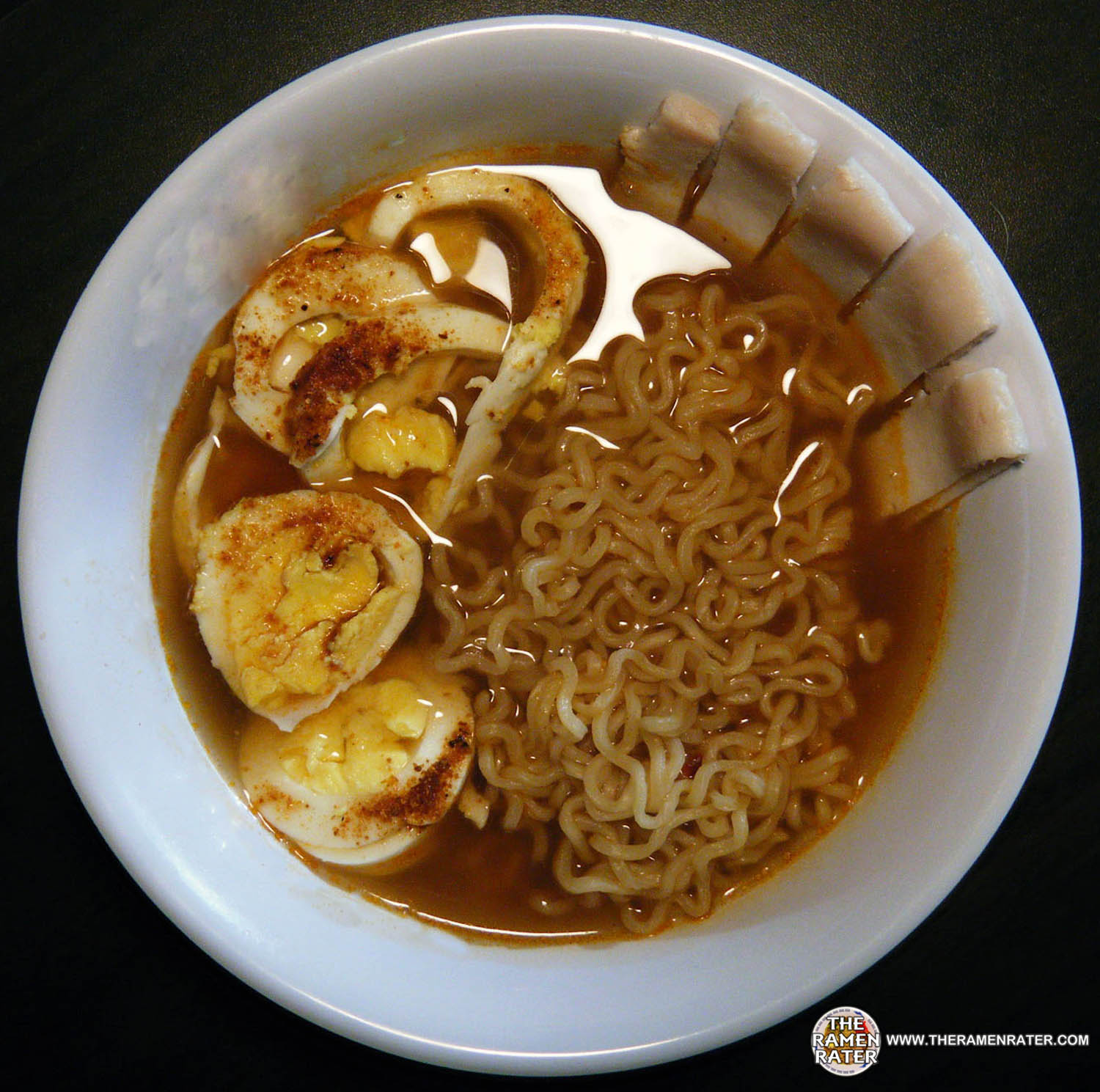 Click image to enlarge. I added a couple hard boiled eggs, a sliced up piece of turkey breast lunch meat some Lindberg-Snider Red Baron BBQ seasoning and some Amanfopong Hot Pepper powder. So it was spicy and tasty. I also detected something I really really liked – a hint of cumin. This bound it all together nicely. 3.25 out of 5.0 stars. Get it here. UPC bar code 070662010174.
Awesome Nissin noodle commercial from Japan
I thought this was funny – see, I call my wife Kit and she calls me Pup…
Products cooked according to package instructions. Product reviews done prior to adding any additional ingredients.