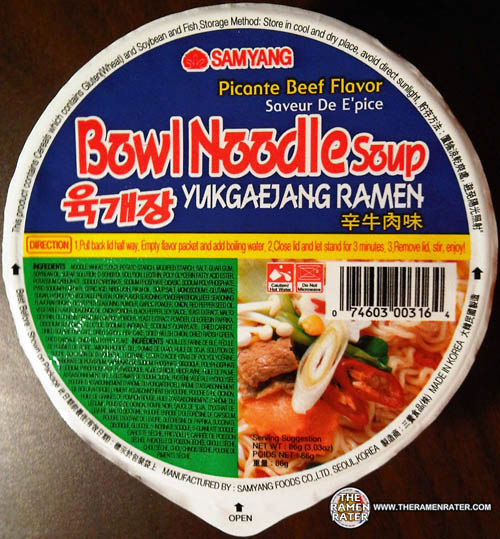 Well, I'd sworn I'd had this before but nope! That was the Nongshim stuff. Curious if this stuff is as good…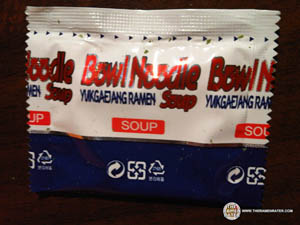 A single packet of powder…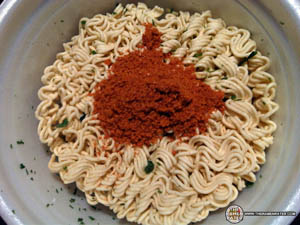 A lovely deep red color – very nice to see!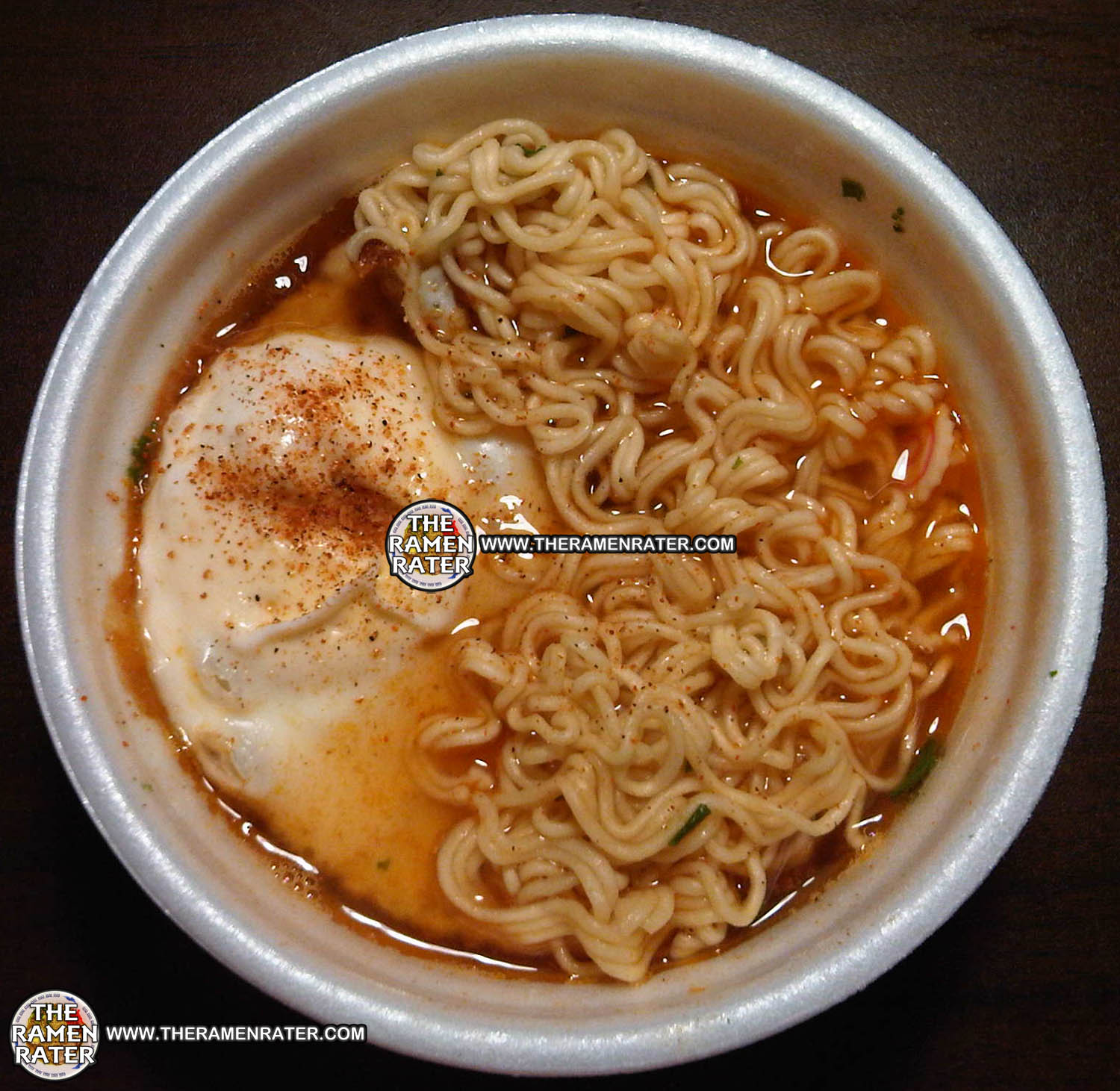 Click image to enlarge. Added one fried egg and a pinch of Tony Chachere's Creole Seasoning. So this stuff's great – adding an egg makes it nice and tasty too. Decent heat, noodles are good and broth is red! Also, spied a couple little pieces of that spiral naruto stuff at the bottom of the bowl and they were good and fun to look at. 3.75 out of 5.0 stars.
Products cooked according to package instructions. Product reviews done prior to adding any additional ingredients.