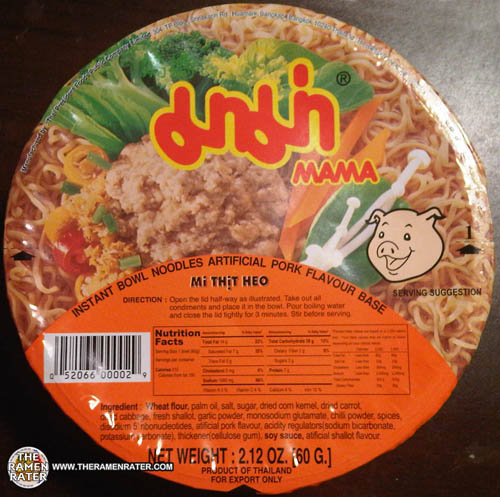 Happy bowl of artificial pork flavor noodles! Awesome!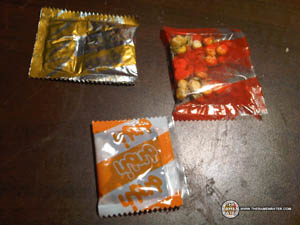 Oil and powder and chili powder and veggies…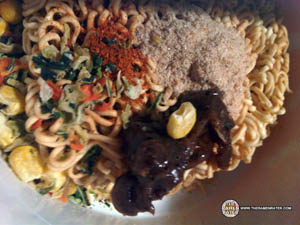 In the bowl!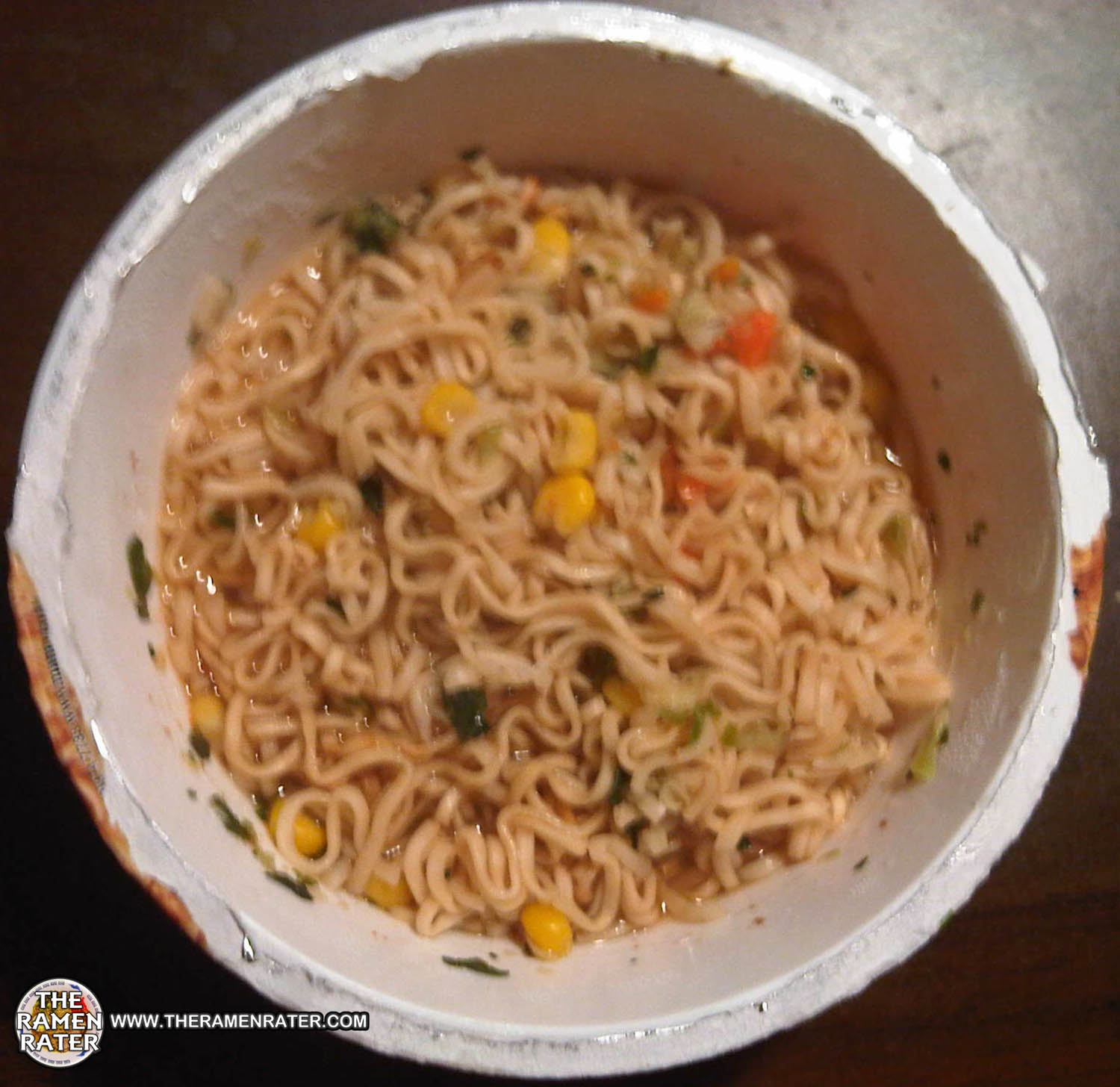 Click image to enlarge. Pretty good stuff – not a lot more to say – it was spicy [hot] and the noodles were lackluster. Nothing much to say. 2.75 out of 5.0 stars. Get it here.
Products cooked according to package instructions. Product reviews done prior to adding any additional ingredients.