Some hot stuff from MAMA here today. We'll see if it's really hot and spicy…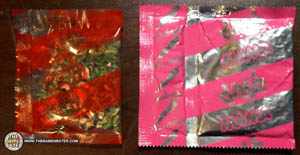 I liked the fuchsia dual pack – that bright pink is the same color of the hottest peppers in the world! We've got a veggie packet, a red pepper powder and a soup base here…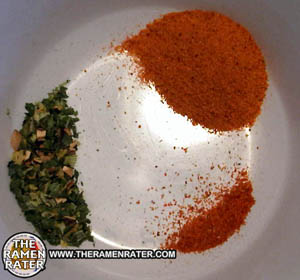 I really like the colors on this one a lot – bright and vivid.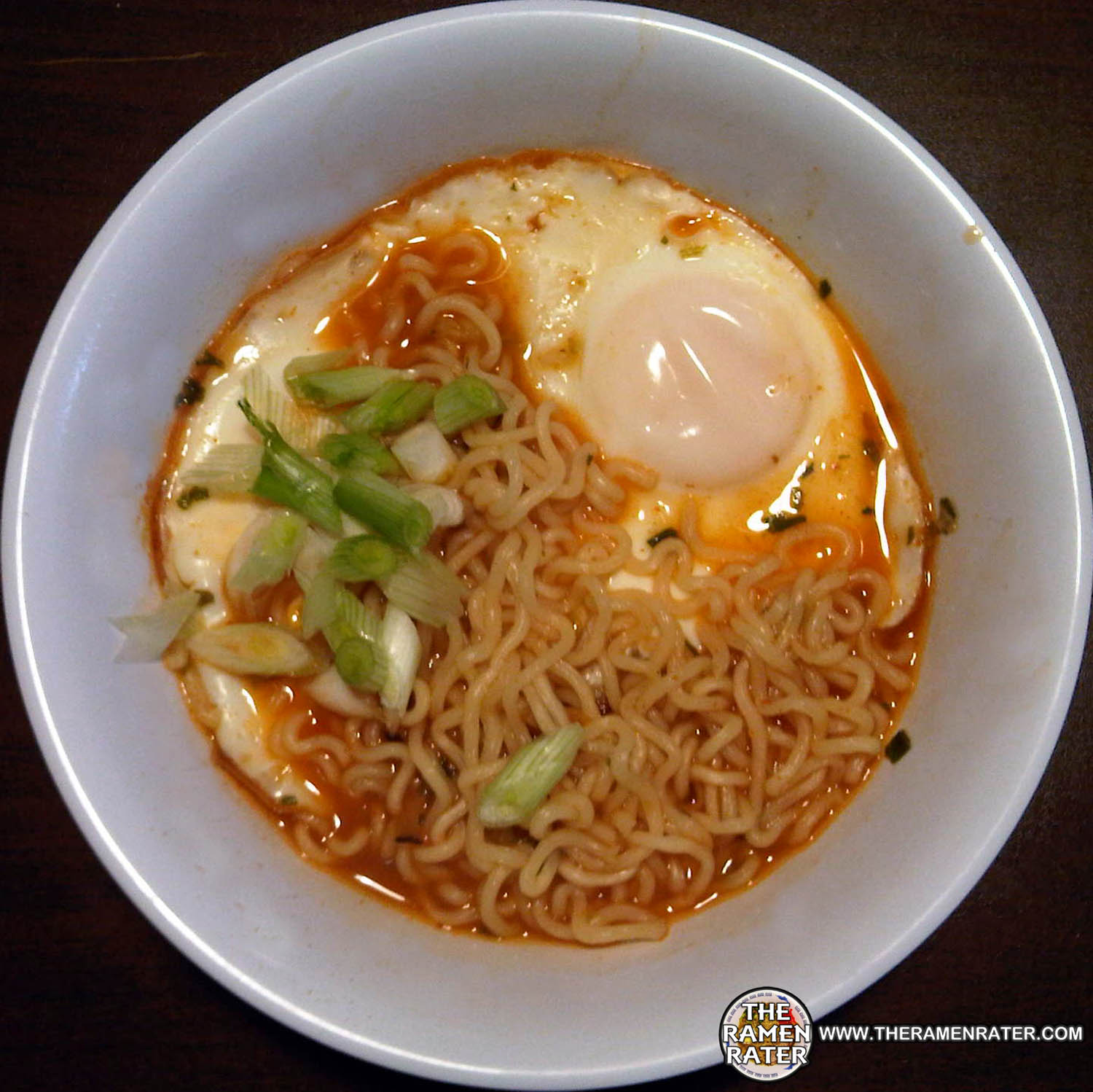 Click image to enlarge. So I altered the recipe just a skosh today – added two small fried eggs and some green onion. Yep – this stuff was very hot as far as instant noodles go. The noodles were of a rather uninteresting nature and kind of rude and impersonal. Not what I expected since trying this new line of packaged instant noodles by MAMA – I had the Mi Goreng last month and raved about it. So eggs and green onions perked this stuff up a lot. I'm going to give this a 1.75 stars w/o the alteration and a 2.75 with and combine them for an overall 2.25 stars out of 5.0. Get it here.
Products cooked according to package instructions. Product reviews done prior to adding any additional ingredients.