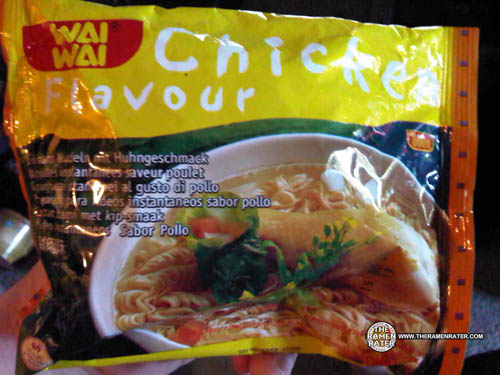 So here are Wai Wai instant chicken flavor noodles. Hmm.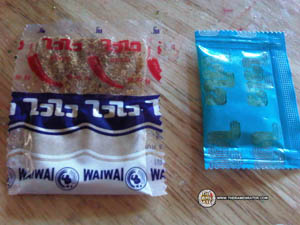 I really liked the packaging of the sachets. The 'essence' was interesting to be sure. The chili packet wasn't used as my 5 year old had this bowl of noodles but i opened it and tried them. Spicy sun peppers – nothing shocking. Then, a blue packet with oil.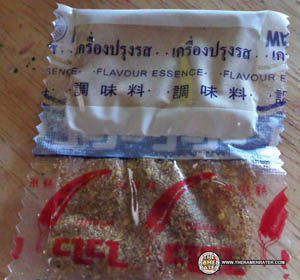 Flavor essence!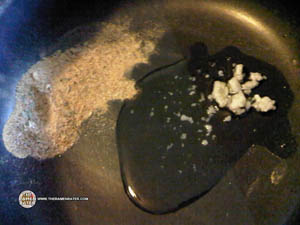 So I had to taste the flavor essence before the thing was cooked and I found it to be lacking in flavor. The oil looks to have a bit of onion or garlic in it.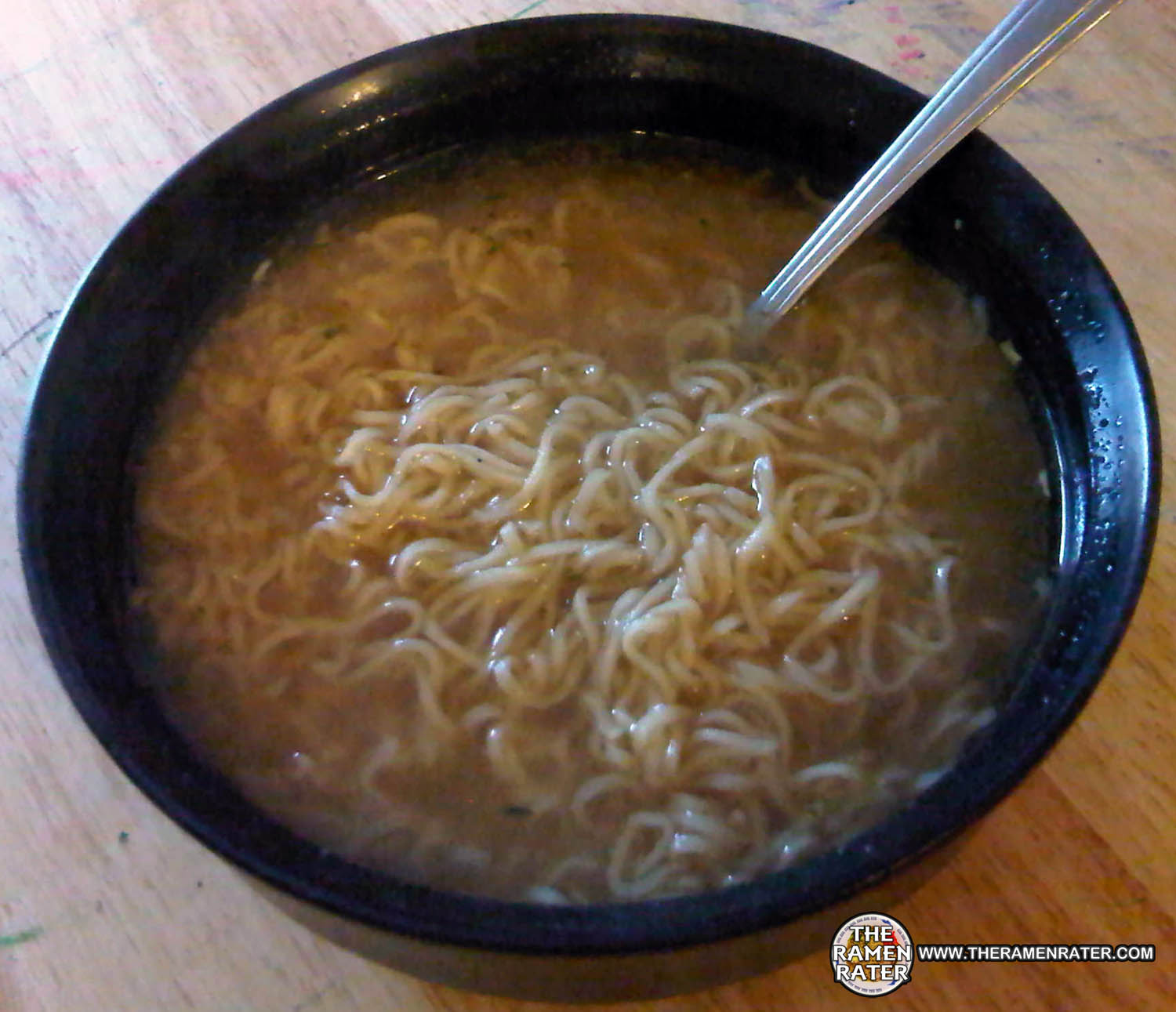 Click image to enlarge. Very very small bowl of noodles – the directions called for 1 1/4 [300ml] of water. I find it on the bland side surprisingly enough. In fact, I really don't like it at all and will be surprised if my kiddo does…  I'm giving this one .9 out of 5 stars.  I hope my kiddo likes it – I'm sure he will – he thinks eating noodles with me is a lot of fun. Update – he really liked it. He's devouring it. I thought it bland and somewhat weird. Go figure – hard to get him to eat real chicken…
Products cooked according to package instructions. Product reviews done prior to adding any additional ingredients.