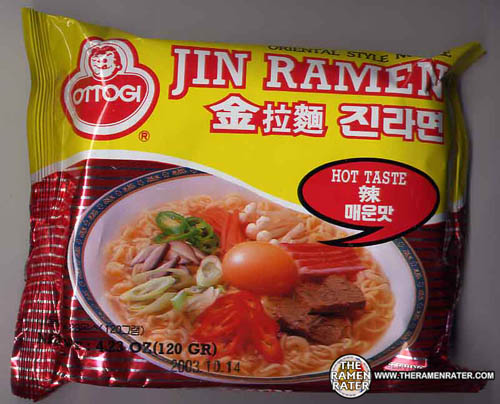 Ottogi: Jin Ramen – Hot Taste
Stars: ***
Notes:This is quite good – the noodles are pretty garden variety, but there's a nice quantity of them. I made the noodles as per the instructions on the package, but I drained a good portion of the water off before putting them in my bowl, adding the hot flavor soup base and the veggies. I put a single fried egg on top and voila! A good, robust and filling bowl of ramen. Tasty stuff! Get it here.

Products cooked according to package instructions. Product reviews done prior to adding any additional ingredients.