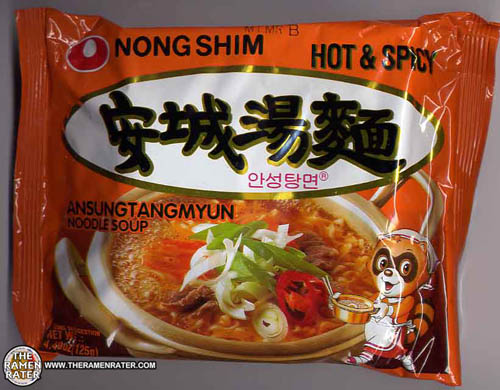 Nong Shim: Ansungtangmyun Noodle Soup
Stars: ***
This stuff was very odd – I enjoy odd things,
so that's why the 3 stars. It was like an udon
style noodle first off, and came with a
seasoning packet that was enormous. I ended
up having jalapeno bread with it because it comes
out more like a hot flavor spaghetti than anything.
[AMAZONPRODUCTS asin="B007NOYOCQ"]
Products cooked according to package instructions. Product reviews done prior to adding any additional ingredients.