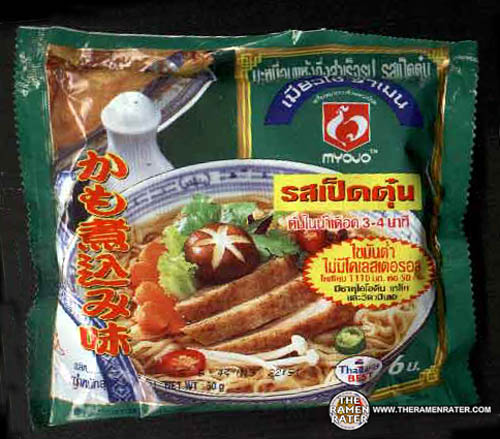 Myojo: Special Duck Flavor Stars: *
Notes: This stuff is nasty. It does live up to being duck flavored, as it's VERY gamey and really stinks. Will NEVER eat this again. Get it here.

Product Website: http://www.MAMA.th.com/TMFoods_Profile.htm
Products cooked according to package instructions. Product reviews done prior to adding any additional ingredients.