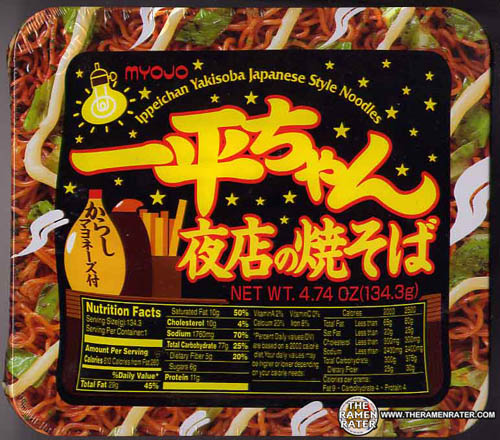 Myojo: Ippeichan Yakisoba Japanese Style Noodles
Stars: ****
Notes: This stuff was way cool – it comes in a box with four seasoning packets. So ya take em' out and fill it up to the line with boiling water for 3 minutes. Then, you drain it [the lid has very keen drain spouts] and mix in the flavors. There's vegetables, nori, soba sauce and this very odd packet of mustard mayonnaise. Wish that Dijonnaise tasted half as good. So yeah – very good box of ramen, and lives up to it's claim of being Japanese style. [AMAZONPRODUCTS asin="B0028PDFQG"]

Products cooked according to package instructions. Product reviews done prior to adding any additional ingredients.