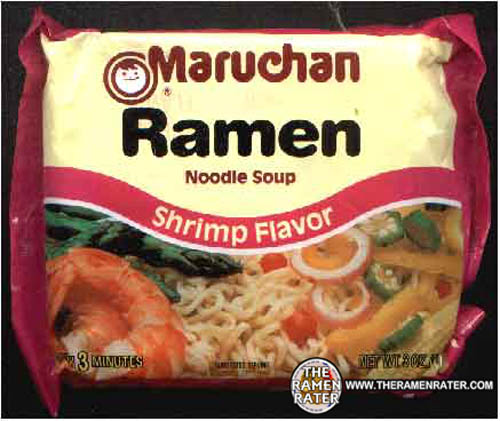 Maruchan: Noodle Soup – Shrimp Flavor
Stars: **
Notes: I don't know why, but the ramen companies that cater to the U.S. customer really dropped the ball here – there's only one packet and the noodles are of very poor quality. However, this type of ramen's saving grace is it's ability to be used to make a bastardized version of 'Spaetzel," a Scandinavian dish. Get it here.

Product Website: http://www.maruchan.co.jp/index2.html
Products cooked according to package instructions. Product reviews done prior to adding any additional ingredients.