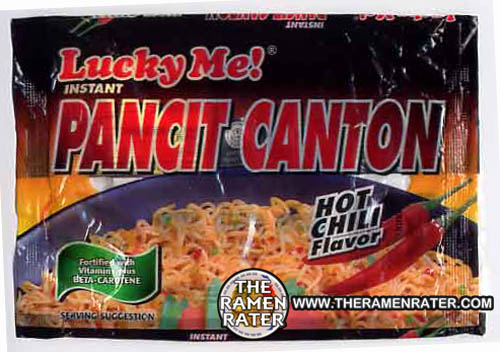 Lucky Me: Pancit Canton Hot Chili Flavor
Stars: ***
Notes: I was quite ill with horrible seasonal allergies when I tried this flavor, but
it was about perfect. What I found odd was that since ramen packs that
say hot chili usually live up to the name – not this one – not hot at all. I
suppose it could be due to the fact that I was sick and couldn't taste much…
Products cooked according to package instructions. Product reviews done prior to adding any additional ingredients.