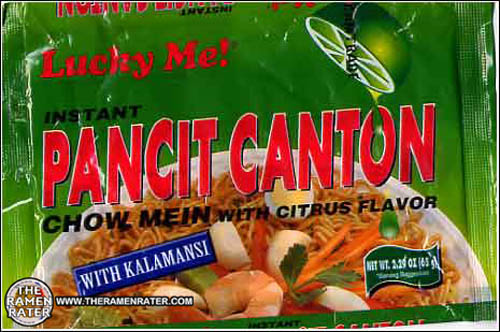 Lucky Me: Pancit Canton Citrus Flavor
Stars: ***
Notes: This was something new for sure – citrus ramen? Well, it didn't taste all that
extremely fruity. I ate it without any adulterants [veggies, chicken, eggs etc]
and found it to be quite good – was like the way lemon juice highlights a good
salmon dish. Was definitely lime juice doing all the marketing here.
Products cooked according to package instructions. Product reviews done prior to adding any additional ingredients.