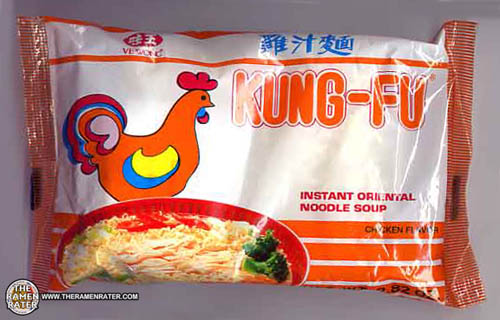 Kung Fu: Chicken Flavor Stars: *
Notes: Well, as far as this stuff goes, I can truthfully say NOTHING SPECIAL GPING ON HERE. I really was hoping I would be able to beat up bad guys and work it like Jackie Chan after eating it, but this was not even remotely the case. Basically a bowl of chicken flavor noodles. Very much like your standard Americanized noodles you'd find in a big supermarket.
Products cooked according to package instructions. Product reviews done prior to adding any additional ingredients.