NOTE – there is an updated re-review of this pack – much better! 12/09/2011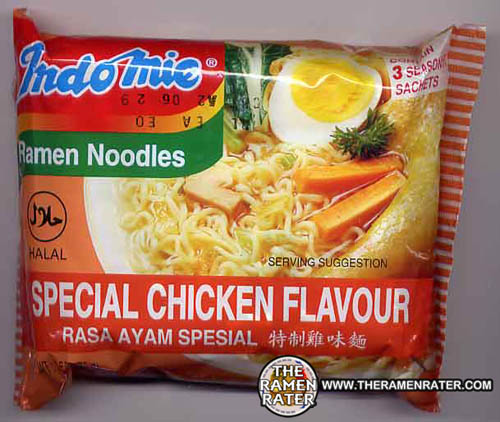 Indomie: Special Chicken
Stars:****
Notes: Beats the living hell out of the domesticated 'Top Ramen Chicken' flavor. Although it does lack a soup base as do all of Indomie's products but the special curlies, it's very chickeny and great with eggs and even better with a bit of chicken. Get it here.

Products cooked according to package instructions. Product reviews done prior to adding any additional ingredients.