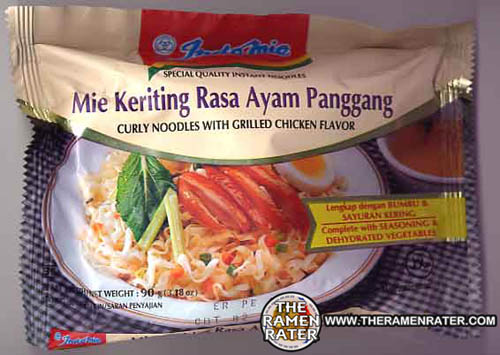 Indomie: Curly Noodles With Grilled Chicken Flavor
Stars: *****
Notes: This has to be the penultimate achievement in the ramen producing world. First off, these noodles are great; they are flat and curly with an unsurpassed, fine  character. The package comes with a myriad of flavorings, including sweet soy, bumbu sauce, seasoned oil, chili powder, and finally, an extra special packet. After boiling the noodles and mixing with the seasonings in a bowl, you add 1/2 a cup of boiling water to this packet and stir – it's a soup base. This stuff is really good – especially when you put two fried eggs on top of the ramen, then pour it over slowly. Fried shallots on top of that with a bit of shedded pickled ginger makes the scene complete. I can't recommend any ramen more than this one. This is top! Get it here.

Products cooked according to package instructions. Product reviews done prior to adding any additional ingredients.