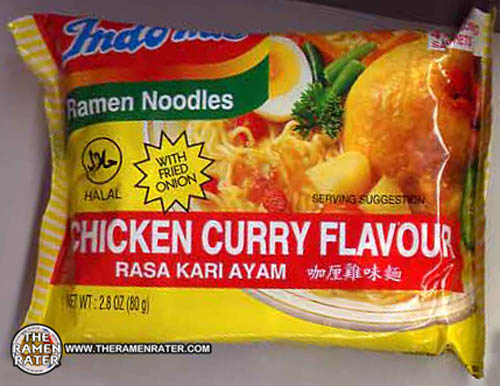 Indomie: Chicken Curry Flavor
Stars: ****
Notes: Ah now this stuff is classy. First off yes, it tastes like curried chicken. There's oil, cabe [chili powder], fried onions, and bumbu sauce [the powdered base]. Another fine Indomie product to be sure. Best with a couple small pieces of BBQ pork on the side, a fried egg on top and some pickled ginger garnish. Get it here.

Products cooked according to package instructions. Product reviews done prior to adding any additional ingredients.