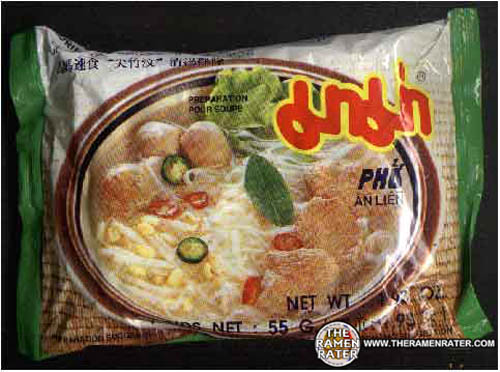 MAMA: Oriental Style Instant (Chand Clear Soup) Stars: ***
Notes: This stuff ain't too bad. Definitely rice noodles. The broth was extremely good – a little spicy, but clear as it purports. Tasted like a celery soup. Did just fine with it even
though I have a severe unrelated gut-ache.
Product Website: http://www.yifanmall.com/english/product.asp?id=102
Products cooked according to package instructions. Product reviews done prior to adding any additional ingredients.