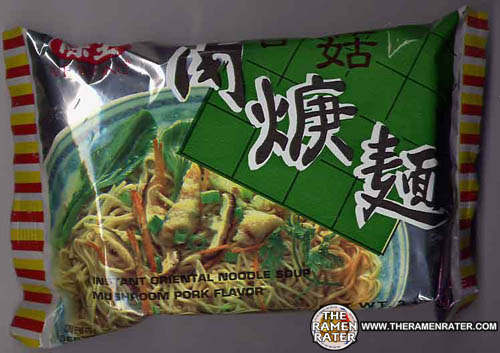 Ve Wong: Mushroom Pork
Stars: *
Notes: Yuck, This stuff smelled and tasted like mushrooms.
In fact it had bits of dehydrated mushrooms. I don't
really enjoy mushrooms all that much, especially
the ones that are slimy. The soup wasn't even edible.
Products cooked according to package instructions. Product reviews done prior to adding any additional ingredients.