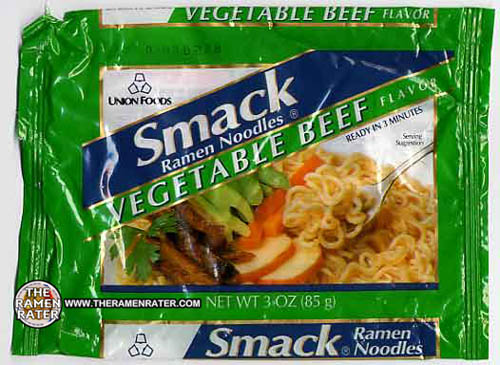 Smack: Vegetable Beef
Stars: * 1/2
Notes: Receiving the one and a half stars primarily because of its' bold daring name,
'Smack' is still even in this form not my drug of choice. An American Union
Made noodle through and through. Says it only takes three minutes, but the
noodles were dense and very spiteful. The flavor was a standard, unoriginal
vegetable beef which you'd find in a can of soup. Would only recommend this
brand to those who would just use the noodle for frying with eggs, and still I don't
think eggs require that much punishment.
NO LONGER PRODUCED
Product Website: http://www.unionfoods.com
Products cooked according to package instructions. Product reviews done prior to adding any additional ingredients.